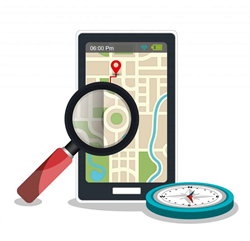 "It's never too late to claim a Google Business Profile listing. It's only every 'early.'"
HOUSTON (PRWEB) November 25, 2021
As the giving season peeks around the corner, many businesses are readying their physical locations with goods and prepping their holiday services. To prepare better for the holiday season, Actual SEO Media, Inc. is highlighting the importance of utilizing free platforms like Google Business Profile to maximize local search engine optimization and digital marketing.
Digital Marketing: How Local SEO Plays a Role
Search engine optimization (SEO) is using methods or strategies that help a business climb the ranks of Google's search results pages. These methods can include crafting content to organically climb or using pay-per-click (PPC) ads for more chances to appear on the front page.
Local SEO uses all of the above with a focus on a local area. It's a collection of methods to optimize online marketing to increase a business's visibility within its own community. These methods can include engaging in social media or managing reviews and ratings.
Among the methods to ensure that a business's location shows up on Google is utilizing Google Business Profile.
Why is a Business Profile So Important?
In 2021, 72% of users that did a local search visited a store within five miles of them. But how did they have easy access to that information? Very recently known as "Google My Business," Google Business Profiles can help users visualize and find business in their vicinity. Claiming or creating a listing can help increase both virtual and foot traffic.
With a Google Business Profile, a business can update its hours, address, phone number, images, and other necessary information. It also allows a business to show its services and connect with customers. Even if a business hasn't claimed its listing yet, it's never too late.
As Melissa Gomez, Actual SEO Inc.'s Executive Assistant, says "Think of claiming a Google My Business listing as building a foundation. Even if it's the end of the year, and we're coming up on the holiday season, you're still building data and stats for the next year. So, it's not 'starting late,' but 'starting early for the new year."
Using Google Business Profile for the Holidays
A business with a physical location can use the Google Business Profile platform to its advantage. Although it may be a bit late in the year, by setting it up or optimizing it to fit the season, businesses can still see some improvement. As Melissa put it, "invest in all the possible new opportunities."
With the holiday season approaching, more and more people are searching for gift ideas on their mobile devices. In 2021, 18% of local smartphone searches led to a purchase the same day. With a Google Business Profile with the proper information and polished with holiday photos, deals, and inventory, users are more likely to visit.
As a leading Houston SEO company, Actual SEO Media, Inc. helps clients to expand their online presence. By using a variety of techniques and helping businesses optimize what they already have, the company aims to maximize clients' search engine optimization and widen their clients' scope of recognition. For more information, follow their LinkedIn, contact the office at (832) 834 - 0661, or by email at: info@actualseomedia.com.