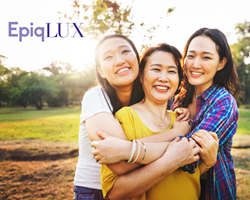 Over 70% of chronic diseases are preventable and our laboratory services will play an instrumental part helping our members to detect these diseases early...
PLANO, Texas (PRWEB) November 01, 2021
Epiq MD, Inc., the convergence of primary care, mental health, preventative, and wellness programs through an online healthcare platform, announces the launch of its Epiq LUX Program today. This add-on feature aims to integrate highly sought-after healthcare amenities into its primary suite of telehealth services – prospectively benefiting the lives of millions of U.S. residents, who may not have affordable access to such healthcare related products and services.
The Company's vision for healthcare transcends far beyond its basic offerings of primary care, mental health and wellness; Epiq MD's longer-term goal and vision is to make chronic disease prevention an easily defined lifestyle through accessible services. Along with chronic disease prevention, Epiq MD believes that overall health and wellbeing shouldn't be a luxury. In alignment with this mission, today, Epiq MD introduces the next stride in its evolution with the innovative Epiq LUX Program. This program is designed to push forward Epiq MD's whole initiative through an extensive array of discounted offerings to help improve the overall quality of life, through early detection practices, ongoing health management and affordable prescription drugs.
The Epiq LUX add-on feature is available to any of Epiq MD's Premier Service Plans for an additional $9.95 per month and provides discounts for the following suite of ancillary healthcare related services:

Laboratory Services
Dental & Vision Discounts
Prescription Drug Discounts
Chiropractic Health
Imaging Services
Diabetic/Home Medical Supplies
Epiq MD Director, Michael Ladner stated, "If we can make something as simple as blood tests common place in American homes, the benefits would be monumental. Over 70% of chronic diseases are preventable and our laboratory services will play an instrumental part helping our members to detect these diseases early and then make the appropriate lifestyle changes to better manage and mitigate the effects of the same." Chronic Disease is the leading cause of death and disability in America as it includes ailments such as heart disease, obesity, Alzheimer's, diabetes and high blood pressure. 60% of adults in the U.S. currently have one of these diseases while 40% are living with at least two.
Epiq MD CEO, Alejandro Rodriguez commented, "The necessities of laboratory services, chiropractic care, vision and dental care, prescription drug discounts and diabetic/home medical supplies have unfortunately always been treated as luxury or inaccessible items by the average person. By introducing the Epiq LUX add-on to our already existing vast line up of telehealth services, we are making these greatly needed services a bit more affordable and accessible." Alejandro Rodriguez further stated, "Preventative Care starts with knowing your numbers. I can't begin to express how important it is that people understand their bodies and take the proper measures to ensure they are healthy. 39% of American adults delay necessary dental care procedures. 40% of Americans skip out on getting necessary prescriptions filled. Many people simply cannot afford it – we are looking forward to the day when everyone can get a seat at the table."
The Epiq LUX add-on gives members access to ranges of discounts in the above-mentioned areas at local providers of their choice. Epiq MD hopes this additional service will encourage members to know their numbers and promote the idea of whole body health and wellness.
For additional information on how the Epiq LUX add-on service works, click here. Get all the latest news and developments by following Epiq MD on social media outlets: Facebook, Instagram or Linked-In.
--
About EPIQ MD, Inc.
EPIQ MD believes that everyone deserves to live an epic life. It is the convergence of primary medical and mental health care, preventative care and wellness programs - on one digital platform, in a single offering. Conceived as a digital telemedicine-based business from the start, its core mission is to bring these services and knowledge to the 80 million Americans who are uninsured or underinsured. Its telemedicine platform provides services such as primary care, medical advisory, ask a medical expert, mental health services, discounted diagnostic lab services, prescription discount program, nutritional counseling and much more. Today Epiq MD is active and operational in Alaska, Georgia, Illinois and Texas. For more information, please contact us at media@epiqmd.com or by phone at 1-844-8 EPIQ MD.