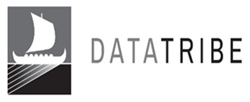 "Code Dx anticipates major growth in the next two years, significantly accelerated by this seed investment from DataTribe," said Anita D'Amico, Ph.D., CEO of Code Dx.
FULTON, Md. and NORTHPORT, N.Y. (PRWEB) December 05, 2019
DataTribe, a global cyber foundry that invests in and co-builds next-generation cybersecurity and data science companies with nation-state experienced technical teams from the intelligence community, research labs, and industry-leading experts, announced today a $2 million investment in Code Dx. Code Dx was the winning company in the second-annual DataTribe Challenge held on November 14th in Baltimore, MD.
The DataTribe Challenge is a global competition to identify and develop high-technology startups with a vision to disrupt cybersecurity and data science. Code Dx will now receive $2 million in seed capital from DataTribe. Code Dx is expected to use the funding to scale up its sales and marketing activities to increase brand awareness and expand their footprint in the security marketplace.
"Code Dx anticipates major growth in the next two years, significantly accelerated by this seed investment from DataTribe," said Anita D'Amico, Ph.D., CEO of Code Dx. "We intend to use this investment to reach and acquire more global customers and to expand our tech support to them. We will also be able to develop and release new product features in a faster manner."
"We're proud to welcome Code Dx into the DataTribe family of fast-growing cybersecurity and data science companies," said Mike Janke, co-founder of DataTribe. "Our model is to partner with elite engineering teams at the cutting edge of innovation, typically leveraging experience gained at national security agencies or government R&D labs. We're excited to provide Dr. D'Amico and her team with additional resources to help them hit their market growth and investment benchmarks."
Code Dx was founded on the principle that application vulnerability management should be an integral part of the software development process, not an 11th hour "bolt-on" process. Code Dx offers a tool that assesses the security risks of an application at three levels – the native code, third party components, and the infrastructure where the application resides. This accelerates the application security process, lowering costs and speeding development times.
Code Dx's software suite grew from research funded by the Department of Homeland Security, Science and Technology Directorate's Small Business Initiative Research (SBIR) program. The Code Dx application vulnerability management system has already become a mature product that is used throughout government and industry to rapidly assess and manage security risks throughout the software development lifecycle.
DataTribe's mission is to advance the state-of-the-art in cybersecurity and data science. As part of the $2M investment, Code Dx will have access to additional DataTribe resources such as office space and proven expertise in financial administration, product management, legal issues, and marketing. The DataTribe facilities in Fulton, MD will also provide space for new Maryland-based talent hires made by Code Dx.
About DataTribe
DataTribe was launched in 2015 with the vision of empowering technologists in the Washington, D.C. region to build and grow successful cybersecurity companies.
Founded by leading investors, startup veterans and alumni of the U.S. intelligence community, DataTribe commits capital, in-kind business services and decades of professional expertise to co-build the next generation of cybersecurity, big data and analytics companies. DataTribe is headquartered in Fulton, MD, with offices in San Francisco, CA. For more information, visit https://datatribe.com.
About Code Dx
Code Dx, Inc. provides an award-winning application security management solution that automates and accelerates the discovery, prioritization, and risk management of software vulnerabilities. The Code Dx Enterprise solution orchestrates Application Security Testing tools, consolidates the results into a single view for quick and easy prioritization and remediation, and provides reports and AppSec metrics for tracking the processes and progress of an AppSec team. The core technology was partially funded by the Department of Homeland Security Science & Technology (DHS S&T) to help secure the nation's software supply chain. For more information, please contact Code Dx at (631) 759-3993 or click here.