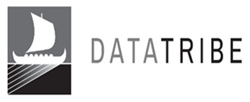 "Code Dx combines next-gen technology with the market changing focus we look for in this competition," said Mike Janke, co-founder of DataTribe.
FULTON, Md. (PRWEB) November 15, 2019
DataTribe, a global cyber foundry that invests in and co-builds next-generation cybersecurity and data science companies with nation-state experienced technical teams from the intelligence community, research labs, and industry-leading experts, announced today the winner of its second-annual DataTribe Challenge is Code Dx Inc., based in Northport, New York.
The DataTribe Challenge is a global competition to identify and develop high-technology startups with a vision to disrupt cybersecurity and data science. Past winners have found the DataTribe Challenge to be a catalyst for rapid growth. The competition winner last year, Prevalion, closed its Series A round valued at $35M million in July – less than 12 months after winning the contest.
Code Dx is a provider of a next-generation, automated application vulnerability management solution. As the 2019 winner, the company is now eligible to receive up to $2 million in seed capital from DataTribe. The investment could also potentially include a follow-on investment up to $6.5 million in Series A venture funding from DataTribe and AllegisCyber, a Silicon Valley-based cybersecurity venture capital firm.
Code Dx was founded on the principle that application vulnerability management should be an integral part of the software development process. Code Dx offers a tool that allows multiple, disparate testing tools to work to together and provide one set of correlated results on an easy-to-read dashboard. This accelerates the application security process, lowering costs and speeding development times. Code Dx's software suite grew from research funded by the Department of Homeland Security, Science and Technology Directorate's Small Business Initiative Research (SBIR) program.
This heritage matched up well with DataTribe's unique model. DataTribe has built a unique reputation as a partner with elite engineering teams at the cutting edge of innovation, typically leveraging experience gained at national security agencies or government R&D labs. DataTribe's mission is to advance the state-of-the-art in cybersecurity and data science.
"We're proud to announce Code Dx as the winner of what was a highly selective competition and a difficult decision," said Mike Janke, co-founder of DataTribe. "Code Dx combines next-gen technology with the market changing focus we look for in this competition. We're ready to provide Dr. D'Amico and her team with the resources to go continue accelerating their growth and investment benchmarks."
"I'm honored that Code Dx has been chosen the winner by such a respected judging panel," said Anita D'Amico, Ph.D., CEO of Code Dx. "Code Dx provides an easy and cost-effective solution for managing software vulnerabilities faster than was possible before. It's fitting we're now partnering with DataTribe, since our company started as a $99,000 Small Business Innovation Research grant from DHS. The Code Dx application vulnerability management system has already become a mature product that is used throughout government and industry to rapidly find and fix software vulnerabilities, and this win makes our future even brighter."
The final competition was held on November 14th at City Garage, Baltimore MD. The distinguished panel of judges included:

Daniel Weinard, Co-founder of Shopify, a publicly traded provider of eCommerce solutions
Jon Callas, Senior Security Scientist Apple, Senior Technology Fellow at ACLU and Co-founder of Blackphone
John Stewart, SVP, Chief Security and Trust Officer at CISCO
Bob Ackerman, Founder and Managing Director of AllegisCyber
Dmitri Alperovitch, Co-founder and CTO of CrowdStrike Inc.
Mike Aiello, CEO of AppGate
About DataTribe
DataTribe was launched in 2015 with the vision of empowering technologists in the Washington, D.C. region to build and grow successful cybersecurity companies.
Founded by leading investors, startup veterans and alumni of the U.S. intelligence community, DataTribe commits capital, in-kind business services and decades of professional expertise to co-build the next generation of cybersecurity, big data and analytics companies. DataTribe is headquartered in Fulton, MD, with offices in San Francisco, CA. For more information, visit h ttps://datatribe.com.
About Code Dx
Code Dx, Inc. provides an award-winning application security management solution that automates and accelerates the discovery, prioritization, and risk management of software vulnerabilities. The Code Dx Enterprise solution orchestrates Application Security Testing tools, consolidates the results into a single view for quick and easy prioritization and remediation, and provides reports and AppSec metrics for tracking the processes and progress of an AppSec team. The core technology was partially funded by the Department of Homeland Security Science & Technology (DHS S&T) to help secure the nation's software supply chain. For more information, please contact Code Dx at (631) 759-3993 or click here.