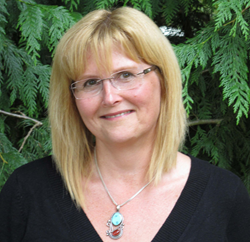 Though Extinction Rebellion protesters demand that governments 'tell the truth' on climate change, they are unwilling to listen to the view that "carbon dioxide is not the control knob that can fine tune climate"
CALGARY, Alberta (PRWEB) April 25, 2019
In an April 23, 2019, BBC report on Extinction Rebellion protests in London, in an embedded video interview with Greta Thunberg, the young climate activist says starving polar bear images inspired her journey when she was about 8 or 9 years old, but Dr. Susan Crockford's new video from Friends of Science, shows polar bear populations are booming. Dr. Crockford's power point and video presentation are on Friends of Science event page for "Polar Bears and Solar Flares."
On April 10, 2019, Dr. Crockford launched her new book "The Polar Bear Catastrophe That Never Happened" (available on Amazon). Her presentation refutes predictions made by many polar bear scientists and Al Gore, in his 2006 movie "An Inconvenient Truth," that sea ice melt due to climate change would devastate polar bears.
Instead, polar bears have proliferated to the point that now northern Canadian residents are threatened by the numbers, as reported in Maclean's magazine, April 15, 2019. Polar bears are known to actively hunt human beings. In a bizarre irony, Inuit people, native to the north, require a hunting tag or they break the law if they kill an encroaching bear.
Similar bizarre juxtapositions surround the Extinction Rebellion movement which is recruiting people with a purposeful intent to break the law or go to prison, while causing mayhem for commuters by blocking traffic or gluing themselves to trains, as reported by the BBC on April 17, 2019.
Though Extinction Rebellion protesters demand that governments 'tell the truth' on climate change, they are unwilling to listen to the view that "carbon dioxide is not the control knob that can fine tune climate," as reported by scientist Dr. Judith Curry in 2014 to the US Senate, and by many other scientists since then.
President Trump's upcoming climate change science review committee intends to delve into questionable 'catastrophe' claims, unusually 'adjusted' climate science data and reporting, in order to tell the truth. But he is widely denounced as a 'denier' for wanting to clarify the facts from the emotional rhetoric.
Another Extinction Rebellion demand is that society reach zero carbon emissions by 2025, echoing Greta Thunberg's claims that we are in an 'emergency' and that our 'house is burning down,' a claim rejected by scientists in a March 16, 2019, "AP Fact Check: O'Rourke on Climate…" press release.
However, Prof. Michael J. Kelly of Cambridge, has pointed out that rapid decarbonization would lead to mass deaths, in a power point of 2010.
Extinction Rebellion also demands a 'citizen's assembly' to oversee the implementation of such climate change policies, with no accountability of an elected official, and no requirement for expertise or evidence to support their emotional rhetoric.
As with the mob approach of Extinction Rebellion, Dr. Crockford was also academically mobbed in a paper by Harvey et al 2017, by a large group of scientists who rejected her research. On Dec. 7, 2017, Michelle Stirling published an independent paper on SSRN
challenging their logic entitled: "Cult of the Climate Change Polar Bear: Knut is Dead, Long Live Knut."
Friends of Science Society will be releasing "The Sun Also Warms" within the week, which is the video presentation of astrophysicist Dr. Willie Soon at the "Polar Bears and Solar Flares" event of April 10, 2019.
About
Friends of Science Society is an independent group of earth, atmospheric and solar scientists, engineers, and citizens who are celebrating its 16th year of offering climate science insights. After a thorough review of a broad spectrum of literature on climate change, Friends of Science Society has concluded that the sun is the main driver of climate change, not carbon dioxide (CO2).
Friends of Science Society
P.O. Box 23167, Mission P.O.
Calgary, Alberta
Canada T2S 3B1
Toll-free Telephone: 1-888-789-9597
Web: friendsofscience.org
E-mail: contact(at)friendsofscience(dot)org
Web: climatechange101.ca