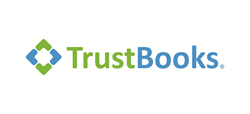 "Attorneys need to spend their time practicing law and not doing accounting. With the right tool, accounting for your law firm does not have to be scary or overwhelming." Co-Founder Chad Todd
PHOENIX (PRWEB) December 29, 2020
TrustBooks, one of the fastest-growing trust and legal accounting products in the legal industry, recently became a member benefit of the State Bar of Arizona. Together, the State Bar of Arizona and TrustBooks want to provide an easy way for attorneys to do their accounting that saves them time and stress while maintaining compliance with State Bar of Arizona trust regulations.
"TrustBooks has two guiding principles in everything we do. Help attorneys maintain compliance with their state bar and make accounting as simple as possible for busy attorneys," said co-founder Chad Todd. "Attorneys need to spend their time practicing law and not doing accounting. TrustBooks removes everything you don't need and leaves only the necessary workflows needed to keep compliant. With the right tool, accounting for your law firm does not have to be scary or overwhelming."
"We are pleased to bring TrustBooks on board as our newest member benefit partner," says Joel England, Executive Director of the State Bar of Arizona. "We like that they were designed from the ground up for legal accounting. Attorneys have unique needs and don't fit into the box provided by traditional accounting software."
Roberta Tepper, Lawyers Assistance Programs Director at the State Bar of Arizona, added, "Our favorite feature is the built-in three-way trust reconciliation that balances the client records, firm records, and bank records and provides the reports needed for lawyers to verify the accuracy of that reconciliation. Lawyers seem to dread this monthly task and TrustBooks makes it easier."
About TrustBooks
TrustBooks provides cloud based legal accounting software. They have users in the USA, Canada, Australia, and Africa. Their specialty is helping attorneys maintain compliance with their state bar related to trust accounting. They do this by providing very simple software that is intuitive to use with built in workflows based on conversations with thousands of attorneys. Learn more about TrustBooks by visiting http://www.trustbooks.com.
About the State Bar of Arizona
The State Bar of Arizona, operating under the supervision of the Arizona Supreme Court, regulates approximately 23,000 active attorneys in Arizona and provides education and development programs for the legal profession and the public. The State Bar's mission is to improve the administration of justice and the competency, ethics, and professionalism of lawyers practicing in Arizona.