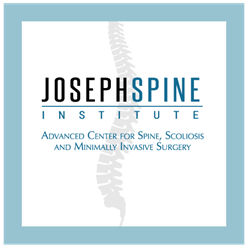 Together they (Endoscopic and Robotic technology) compliment each other in the perfect package for revolutionizing how spine surgery is done," states Dr. Joseph.
TAMPA, Fla. (PRWEB) October 24, 2019
Dr. Samuel Joseph, founder of the Joseph Spine Institute (JSI) of Tampa Bay, performs the Tampa Bay area's first Robotic Endoscopically Assisted Percutaneous Outpatient Spinal Fusion at Memorial Hospital of Tampa. This method allows access to the disk, nerves and bones of the spine.
"Together they (Endoscopic and Robotic technology) compliment each other in the perfect package for revolutionizing how spine surgery is done," states Dr. Joseph. "I am honored to bring this new procedure, combined technology and innovative products to Tampa Bay. At JSI we are dedicated to partnering with the innovators of spine medicine in order to offer our patients the most advanced spine care."
The areas first combined Endoscopic and Robotic-Guided Spine Surgery patient was discharged within one hour of the procedure, instead of the usual 2 - 4 day hospital stay that is usually required with a standard Spinal Fusion procedure. The patient left with only a few tiny scars, 1 - 2 centimeters in length, in comparison to the large scars patients had to live with in the past.
Partnering with the innovators of cutting edge spine medicine allows JSI to provide our patients with the advantages of next-generation technology that enhances safety and allows for better patient outcomes. Combining these innovative technologies reduces procedure and recovery time as well as offer the following benefits:

Pre-operative planning and improved surgical accuracy
Smaller incision and less risk of infection
Decreased intra-operative radiation
Less anesthesia and shorter hospital stay
Improved patient safety
Reduced post-operative pain and recovery time 
Dr. Joseph utilized the joimax® endoscope which allows direct visualization of the compressed nerve with the ability to remove the pressure and disk through a 1 cm incision. The endoscope (high-resolution camera) provides optimal visualization of the surgical field in HD quality. The endoscope allows the operation to be performed with minimal trauma to any surrounding tissue, as muscles, ligaments and tendons need not be disrupted.
After disc removal and decompression Dr. Joseph utilized Mazor X robot guided technology for improved accuracy, less soft tissue damage and less radiation exposure for the patient.
The percutaneous approach is made possible by this technology as well as special expandable cage by Spinal Elements and the most low profile screws available by MiRus. MiRus has developed MoRe®, a proprietary molybdenum rhenium superalloy for medical implants, to provide an unprecedented combination of strength, ductility, durability, and biological safety that is unmatched by current materials.
About Joseph Spine Institute
Joseph Spine Institute is the advanced center for spine, scoliosis and minimally invasive spine surgery. Founded by Dr. Samuel A. Joseph, Jr., a fellowship trained, board-certified orthopedic surgeon. Dr. Joseph has assembled a comprehensive team of highly skilled spine specialists that are devoted to offering the highest level of spine care available today. He has also strategically partnered with some of the most innovative leaders in the spine care industry today in order to bring our patients the latest in technology, products and resources.
From state-of-the-art technology, to alternate therapies and interventional pain management treatments our industry leading spine care practice offers our patients a comprehensive, multidisciplinary approach to diagnosis, treatment and rehabilitation of spinal conditions. Our highly-trained surgeons offer an integrated approach to patients that includes surgical and non-surgical options such as pain management and physical therapy.