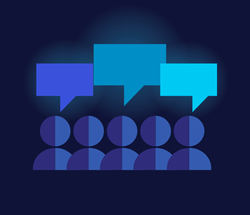 As a result of COVID-19, consumers are changing their behaviors and shifting attitudes to form vastly new persona groups.
NEW YORK (PRWEB) March 26, 2020
StatSocial today announced the availability of Crisis Insights, a first-of-its-kind audience insights service that tracks rapidly changing consumer audience dynamics to help US brands and CMOs respond effectively to the ongoing coronavirus epidemic and economic slowdown.
According to David Barker, CEO of StatSocial, "As a result of COVID-19, consumers are changing their behaviors and shifting attitudes to form vastly new persona groups and audience segments. Over the past month we've heard from dozens of brands asking if we can provide actionable insights on how consumer behavior is being impacted by the coronavirus epidemic. CMOs know a massive change in consumer behavior is occurring but lack the audience tools to track these changes and respond quickly."
Crisis Insights is built on StatSocial's Silhouette social data platform that monitors and analyzes more than 1.3B social accounts covering more than 70% of US households. Silhouette is the only platform that tracks and segments social audiences at this scale. Crisis Insights can identify the changing dynamics of customers and consumers who are engaging in 30 topics across across four major categories:

Coronavirus/COVID-19 (e.g. medical influencers, elder care, health treatments)
Preparedness (home security, social isolation, stockpilers, parenting during crisis)
Psychographics (anxiety/stress, #FlattenTheCurve, #ReturnToWork, Urban Exodus)
Economy (Business Travelers, Working From Home, Job Security, Stock Market)
Crisis Insights provides near real-time updates on consumer audience dynamics, including what media and influencers they are getting their information from. These brand new consumer segments, combined with Silhouette's psychographic data and 85,000 attribute taxonomy, give CMOs and analytics teams the ability to quickly understand and respond to market dynamics.
According to Barker, "The response to our new service has been overwhelming. We are already working with the CMO of a major electronics manufacturer that sells through retail stores. With that channel now on hold, we're helping them identify new customer segments based on their responses to the crisis. A political campaign has asked us to provide daily insights on voter sentiment and dynamics across these affected groups. Lastly, a media platform has asked us to update our crisis data to their taxonomy on a daily basis so it is available to their customers."
About StatSocial:
StatSocial enables brands and agencies to gain extensive insights on consumer and market trends while being able to identify their best consumer prospects. The company's earned media data platform is built on a taxonomy of over 80,000 attributes (demographics, brand affinities, interests, media, influencers, and IBM Watson Personality Insights), linked to consumers covering 1.2 Billion Social profiles and 70% of US households. Clients can access insights and data through StatSocial's proprietary reporting interface or across most marketing technology platforms.