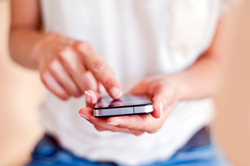 STD Dating Apps are on the Raise.
(PRWEB) September 03, 2015
One can hardly argue against the fact that more and more people are using mobile devices with higher frequency than they do laptops and personal computers. These devices are being used as GPS, to make purchases, and yes, even to find a date! With the evolution and the revolution of mobile dating apps, STD positive singles can now join the prestigious social ranks of e-dating.
Recently, Mr. Josh of Herpes-DatingSites.com expressed that: "Without question, mobile dating is the way to go. No two apps are exactly alike so a person trying to find a date or looking for love can use more than one dating app. Our website has recently added 5 STD dating apps, which are highly ranked at App Store. These apps include PositiveSingles, Hope, MPWH, Hift and Hzone."
Mobile dating is certainly being heralded for its convenience factor. It is also a lifesaver for anyone who has a fear of making face-to-face contact. Also, with these dating apps, one can screen potential dates on several levels before making a commitment to proceed further.
About Herpes-DatingSites.com
Herpes-DatingSites.com is the one-stop-shop for straightforward reviews of dating websites that are specifically geared towards individuals living with herpes as well as other sexually transmitted diseases.