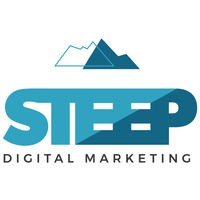 "Our growing customer base asked us for increasingly sophisticated marketing solutions, the acquisition of a time-tested marketing automation firm like Automated Advisor surfaced as a way for us to meet that demand." Jonathan Musgrave, Founder and Chief Digital Marketer of Steep Digital Marketing
DENVER (PRWEB) January 07, 2019
Steep Digital Marketing, a digital-marketing agency specializing in seminar promotion and lead generation for financial advisors, announced today that it has acquired Automated Advisor. This strategic acquisition will allow Steep Digital Marketing to expand its services, and provide cutting-edge marketing and automation systems to the hundreds of active financial advisors currently using its seminar-marketing systems.
Since the company's inception in 2017, Steep Digital Marketing has grown to support more than 300 financial advisors by promoting education seminar events in every state of the U.S. Their campaigns are designed to help educate retirees and pre-retirees on relevant financial topics. The company's goal with this acquisition is to enhance the results from its current campaigns and offer a broader range of marketing solutions to its customers. Automated Advisor was founded in 2011 and boasts 9 turnkey marketing campaigns that allow financial advisors to prevent prospects from falling out of the marketing funnel.
Jonathan Musgrave, the owner, Founder and Chief Digital Marketer of Steep Digital Marketing, believes this move uniquely positions the company in a rapidly growing space.
"We've always excelled at building high-performing traffic campaigns for our clients," Musgrave says. "But as our rapidly growing customer base asked us for increasingly sophisticated marketing solutions, the acquisition of a time-tested marketing automation firm like Automated Advisor surfaced as a way for us to meet that demand immediately. This unprecedented convergence of the highest performing traffic platform with the most sophisticated and turnkey automation suite allows Steep to offer an unrivaled range of products that advisors can execute with minimal impact on their staff."
Before completing the acquisition, Steep Digital Marketing performed extensive testing with Automated Advisor. As a result of the multi-month joint-venture the company was able to generate additional appointment requests from prospects who did not set appointments at education workshops, increase attendance at workshops, decrease appointment-cancellations, generate leads from new sources (including direct mail and radio), and generate sales with clients who had not been engaged for many months or years.
Following the acquisition, Steep Digital Marketing will absorb Automated Advisor's product offerings, allowing clients to access both product sets from Steep directly. The core products Steep will begin offering in 2019 include an automated post-event follow up campaign, a turnkey lead-generating campaign, an automated appointment setting campaign and a long-term nurture campaign.
Steep Digital Marketing is headquartered in Englewood, Colorado. Its team of 14 promotes more than 300 seminar events for financial advisors, attorneys, CPAs, and other service professionals each month. The company plans to move offices in Q1 to accommodate 10-20 new employees in 2019. While the financial industry has been slow to adopt digital marketing strategies in the past, the space has recently attracted a number of advisor-focused marketing firms. Jonathan Musgrave was among the first to leverage digital advertising for financial advisors' seminars and has been running similar campaigns since 2014. His goal is to bring the very best digital advertising and the very best marketing automation to the advisors his firm serves.