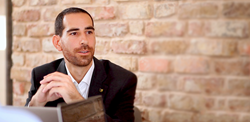 a big victory for real estate brokers across the country
Denver, Colorado (PRWEB) August 04, 2017
In a long battle between real estate brokers who provided services to the company BrokerPriceOpinion, who the brokers claimed failed to pay them or delayed payment, is finally being settled. In the class action Wornicki v. BrokerPriceOpinion.com 13-cv-03258 District Court of Colorado, Judge Philip Brimmer preliminarily approved the class action on August 8, 2017 providing for monetary relief for anyone who prepared a broker price opinion from December 2007 with BrokerPriceOpinion and who has not been paid in full. 
Stefan Coleman, a lawyer for the Law Offices of Stefan Coleman called this, "a big victory for real estate brokers across the country who have provided broker price opinions and who are still owed money. We had real estate agents contacting our firm for years who hadn't been paid in a very long time and were owed several thousand dollars. This settlement provides these brokers with the opportunity to get some of their money back and ensure that if they want to continue to provide services in the future, there are means to ensure that they will be paid for their valuable service."
Coleman went on to praise the work of the Terrell Marshall Law Group who acted as lead counsel on the case. Coleman went on to say that, "Beth Terrell showed exemplary character and commitment in this case, continuing to fight for the real estate brokers who had not been paid in spite of the many obstacles and almost four years of litigation to get this case settled on good terms." 
The class action settlement provides for a total of $1.56 Million over a 4-year period. In addition, BrokerPriceOpinion agrees to ensure that going forward, brokers will be paid within 90 days of submitting their BPOs. The class action settlement also provides oversight measures and serious consequences for BrokerPriceOpinion if they fail to uphold their assurances of timely paying brokers.
Class members will be notified shortly according to the notice plan set out in the class action settlement. Each class member will get the opportunity to claim the amount they are owed from the settlement fund. 
About Law Offices of Stefan Coleman
The Law Offices of Stefan Coleman is a young and dynamic class action law firm that works on protecting consumers from large corporations. Attorney Stefan Coleman focuses on protecting consumer rights in the marketplace and in protecting consumer privacy rights in the digital age. If you would like more information about this case or any other types of cases, you can contact the Law Offices of Stefan Coleman at (877) 333–9427.