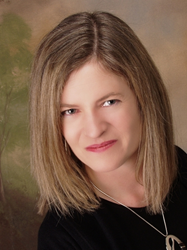 Stellar Solutions is excited to help move innovative companies forward by leveraging our 25 years of industry experience. We are passionate about the development of new space capabilities and business, and see SPAC mergers as a launch pad for vibrant growth.-- Melissa Farrell, VP, Stellar Solutions
PALO ALTO, Calif. (PRWEB) October 30, 2020
Stellar Solutions, Inc., a global aerospace engineering company whose commercial offerings include providing investors with industry expertise and market insights, is extending its services to the increasingly visible special purpose acquisition company (SPAC) funding model.
"Stellar Solutions is excited to help move innovative companies forward by leveraging our 25 years of industry experience. We are passionate about the development of new space capabilities and business, and see SPAC mergers as a launch pad for vibrant growth," said Melissa Farrell, Vice President of Commercial Programs at Stellar Solutions.
Stellar Solutions' commercial division has long provided its expertise in the technical and strategic aspects of commercial space endeavors to banks, private equity, venture capital, investment banks and corporations. It recently supported investors involved in Stable Road Acquisition Corp.'s plans to take Momentus, a space infrastructure company, public through a SPAC with an estimated enterprise value for the merged company of approximately $1.2 billion.
For this event, Farrell and her team performed technical due diligence as part of a broader group of advisors looking at financial, business, and legal aspects of the commercial space company. Stellar Solutions assessed the technical feasibility and risks of the technology, evaluating the overall mission concept and programmatics including schedule and resource risks, and providing expert industry perspective on the market and potential competition looking forward.
"SPAC mergers enhance the potential of the space industry for investment and growth," Farrell said. "We hope and expect to see more as companies step up to fuel the new space economy."
Stellar Solutions, Inc.
Stellar Solutions is a global aerospace and systems engineering services provider to commercial, defense, intelligence, civil and international sectors. Stellar Solutions provides rapid-response capabilities related to global surveillance and cyber-security, space exploration, risk management, and technology optimization. These solutions to clients' critical needs involve satellites in space, sensors on Earth, and intricate technology connections across multiple frontiers. With physical operations in California, Colorado, the greater Washington DC area, London and France as well as employees throughout the U.S. and the globe, Stellar Solutions has become a recognized leader in delivering end-to-end critical expertise and problem-solving skills to dozens of significant programs. QuakeFinder, Stellar Solutions' humanitarian R&D division, pursues earthquake prediction models. http://www.stellarsolutions.com