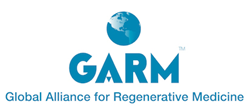 Over 85% of patients treated at GARM experience amazing outcomes, and only one trip is necessary!
Roatan, Honduras (PRWEB) May 15, 2017
Global Alliance for Regenerative Medicine, known as GARM, has been named an R3 Stem Cell Center of Excellence. The Center provides adipose derived stem cell therapy with cell counts in the hundreds of millions. Call (877) 737-0441 for more information and scheduling.
GARM's providers include Board Certified physicians who have experience treating professional athletes, Olympic athletes, weekend warriors and those suffering from systemic conditions such as COPD, Diabetes, MS, autoimmune diseases, Parkinson's and more. The autologous, adult treatments offered use the patient's adipose cells with cell counts much higher than what is seen with bone marrow treatments. The adipose stem cell therapy for arthritis has shown long term effectiveness and routinely helps patients avoid the need for potentially risky surgery.
The practice has assembled a "Dream Team" of physicians such as Dr. James Andrews, Dr. Glenn Terry and Dr. Robert Alexander who was recently named one of the Top 10 stem cell innovators in the world. A simple liposuction procedure is used for the procedures, with the Center being located in a resort area with beautiful scenery.
The adipose stem cell therapies have cell counts that are so high there is no need to perform culturing. Because of this, only one trip to GARM is necessary. Direct flights are available from several US cities including Houston, Atlanta, NYC, Miami and Dallas.
Success rates at GARM have exceeded 85% for the conditions treated. This includes both injection and IV therapy, with PRP being used at times. R3 Stem Cell only works with top centers worldwide who are offering innovative treatments with physicians who are well known and Board Certified.
Call (877) 737-0441 for a free phone consultation with the GARM experts today.