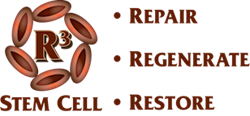 Patients are often able to avoid dialysis, heart failure, joint replacement and other surgeries due to the success of the stem cell therapy!
San Luis, Arizona (PRWEB) November 10, 2016
Dr. A Lopez and Associates are now offering inexpensive stem cell treatments in Southern Arizona and Sonora Mexico. The treatments involve therapy for bone and joint conditions along with IV stem cell therapy for heart, kidney and lung disorders. Call (844) GET-STEM for more information and scheduling.
Regenerative medicine has become mainstream, with effectiveness being reported in all types of medical conditions. This includes treatment for degenerative arthritis in all joints and spine, along with body conditions involving the heart, lungs, kidneys and diabetes. This may include heart or kidney failure, COPD, emphysema and neurologic conditions such as Parkinsons disease.
Several types of stem cell therapies are offered, which may include bone marrow derived treatment or amniotic. None of the procedures involve embryonic stem cells or fetal involvement. This eliminates any ethical issues. The treatments are offered just over the border in Mexico with the stem cell counts being significantly higher than anything in the US.
The treatments are offered by Board Certified doctors and have very high success rates for helping patients avoid joint replacement, dialysis or continued organ failure.
Dr. A Lopez and Associates are an R3 Stem Cell Center of Excellence due to their amazing outcomes. For the top stem cell treatment in Southern Arizona and Sonora Mexico, call R3 Stem Cell at (844) GET-STEM.