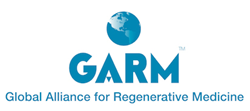 Stem Cell Therapies at GARM involve over 500 million stem cells with a US Olympic surgeon!
Roatan, Honduras (PRWEB) May 04, 2017
Global Alliance for Regenerative Medicine, known as GARM, is now offering stem cell therapy for elite athletes with US Olympics doctor Glenn Terry MD. The treatments are being offered in the Caribbean with extremely high cell counts for the highest effectiveness. Call (877) 737-0441 for more information and scheduling.
Regenerative medicine treatment at GARM is performed with one's own adipose tissue. The tissue is rich with stem cells, and with processing amounts to well over 500 million stem cells per treatment. Board Certified expert Dr. Glenn Terry provides the treatments along with Dr. James Andrews.
Dr. Terry and Dr. Andrews are virtually household names in the US, having provided treatments for innumerable athletes in the NFL, MLB, NBA, WWE, PGA, NCAA and many Olympic athletes. Dr. Andrews has been featured in USA Today, HBO, ESPN, all the national networks and has trained hundreds of expert orthopedic surgeons. Dr. Terry was the Head US Olympic Physician for several games, and co-founded the venerable Hughston Sports Medicine Clinic in Georgia.
The adipose SVF stem cell treatments are performed in one setting. Over 500 million stem cell counts are achieved with the treatments, and culturing is not necessary. The therapy works exceptionally well for joint arthritis, knee meniscal tears, degenerative disc disease, ligament sprains, rotator cuff injuries and other sports injuries. Even sports specific injuries like turf toe and throwing overuse injuries respond amazingly well.
GARM is currently offering a complimentary phone consultation and MRI review. Direct flights are available to Roatan from several US cities including Atlanta, Houston, Dallas, NYC, Toronto and Montreal. Call (877) 737-0441 for more information and scheduling.