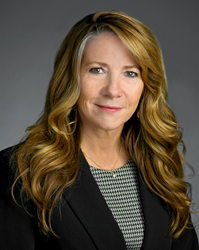 DENVER (PRWEB) February 25, 2020
Steptoe & Johnson PLLC has launched S&J Land Administration Services LLC, a company founded to assist the energy industry with administrative land-related functions. Paula M. Rauchfuss is its first Director of Land Administration. Rauchfuss will oversee all operations including staffing, budgeting, and business development.
S&J Land Administration Services assists the energy industry with lease and right of way setup, contract administration, lease maintenance, and support for transactions, among other things. It utilizes industry advanced technology coupled with the full strength of Steptoe & Johnson's energy, mineral title, and transactional teams.
"Businesses dealing with land issues have unique needs. That is where S&J Land Administration comes in," said Steptoe & Johnson CEO Susan S. Brewer. "Under Paula's capable leadership, our team can handle the administrative and regulatory functions that result from land transactions providing our clients additional options for land administration services whether on a day-to-day basis, for special projects, or at peak times."
Rauchfuss has more than three decades of experience in the oil and gas industry, specifically in land and land administration. Throughout her career, Rauchfuss has been responsible for all areas of land administration, including the upkeep of all contract, surface, right of way, lease, well, and ownership information. She is skilled in acquisitions and divestitures as well as preparing documentation for the Colorado and New Mexico Oil and Gas Conservation Commissions. Her work spans multiple basins including the Permian, Bakken, Piceance, Powder River, San Juan, and Denver-Julesburg. Rauchfuss has been responsible for leadership and performance for large teams of lease and division order analysts. She has in-depth experience writing narratives for processes and compliance of the Sarbanes-Oxley Act.
She excels at implementing software solutions to assist energy producers with land, mapping, and documentation. Her experience includes training and roll-out of numerous versions of Quorum as well as Landworks, ArcGIS, and Excalibur Land.
She joins Steptoe & Johnson from Centennial Resource Development Inc. where she was land administration manager.
About Steptoe & Johnson
Steptoe & Johnson PLLC is a law firm nationally recognized for its strengths in energy law with more than a century of know-how in the areas of business, employment, and litigation. Steptoe & Johnson has nearly 300 attorneys practicing in 14 offices in Colorado, Kentucky, Ohio, Pennsylvania, Texas, and West Virginia. Visit http://www.steptoe-johnson.com and connect with us on Twitter and LinkedIn.
For more information, contact Betsy Spellman, Chief Marketing Officer, at (304) 933-8000 or by email: press@steptoe-johnson.com.