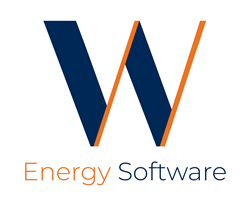 Our decision to partner with W Energy Software was based on what we believe will be several key improvements to our plant accounting, including the high performance and cost efficiency of their cloud platform compared to our legacy, on-premise software
TULSA, Okla. (PRWEB) November 26, 2019
W Energy Software, the emerging leader in upstream and midstream oil & gas ERP solutions, announces that Sterling Energy has deployed its Plant Accounting software at its natural gas processing plants. The cloud-based software solution, which offers advanced ERP accounting tools built on the cloud, replaces a legacy plant accounting product that 16 midstream companies have recently discontinued in favor of W Energy Software's modern approach. By switching to W Energy Software, Sterling Energy gains powerful new capabilities to reliably account for residue gas and natural gas liquids (NGL) sales and allocate volumes, enabling the midstream company to rapidly calculate and issue payments to oil & gas producers.
"Our decision to partner with W Energy Software was based on what we believe will be several key improvements to our plant accounting, including the high performance and cost efficiency of their cloud platform compared to our legacy, on-premise software," said Robert Sanders, Vice President of Business Development at Sterling Energy. "Also, we believe we will be improving our overall user experience with the ability to access data and make changes that our dynamic business requires, all for a lower monthly cost," he said. Sanders concluded, "ultimately, we were convinced that the experienced and knowledgeable W Energy Software team could take us to the next level of gas plant accounting allocation and remittance processing."
Sterling Energy is a Denver-based midstream provider of gas gathering, processing, and marketing. The company operates three plants for processing NGL and residue gas prior to being transported to interstate points of sale. Sterling previously relied on a legacy commercial plant accounting product for allocating natural gas and NGL sales back to its processing facilities in order to calculate payments to producers. However, to verify that the commercial software was correctly netting back volumes the company also augmented production allocation with spreadsheets, adding time and complexity to the process.
The midstream company turned to W Energy Software to replace its existing plant accounting solution. Reasons for selecting W Energy Software over the competition include:

Ability to view all required information and meters in a single, consolidated workspace vs having to work with multiple screens and datasets.
Cost-efficiency leveraging W Energy Software's cloud-based ERP platform and continuous upgrades.
High performance cloud computing reduces time for complex accounting processes to seconds vs. hours with other solutions, improving productivity and business performance.
W Energy Software's industry-wide reputation for service and partnering with clients.
"We are thrilled to have been selected by Sterling Energy as their new provider of plant accounting software and I am confident that W Energy Software will provide the performance and service the company deserves," said Pete Waldroop, CEO of W Energy Software. "There is a long-established plant accounting product in our industry that relies on vintage technology and outmoded pricing; it is failing to meet the modern needs of midstream companies and the market is voting with their feet," he commented. Waldroop concluded, "this marks the 16th replacement of the legacy gas plant accounting product with our unified ERP software built for the cloud, which takes processing times from hours to seconds with tools that are far easier to use, vastly more cost-effective, and continuously being improved."
About W Energy Software
Headquartered in Tulsa, Oklahoma, W Energy Software (formerly Waterfield Energy) offers the oil & gas industry's only unified ERP solution built for the cloud that is relied on by more than 100 upstream and midstream companies to accelerate business performance, improve operational efficiency, and drive costs down. W Energy Software combines precision-built software in one extendable cloud-based workspace with an intimate understanding of the oil & gas business to deliver solutions that offer flexibility, affordability, and continuous upgrades. Unlike other ERP software that loosely ties together a mix of legacy solutions and fragmented technologies, W Energy Software designed a unified upstream and midstream ERP platform to seamlessly track oil, gas, and NGL from the wellhead through transportation and marketing, eliminating data silos as well as the burden and costs of maintaining multiple systems. With W Energy Software, oil & gas companies stay lean and agile with the tools they need to adapt to market changes and meet evolving customer needs head on, all while gaining the confidence that their business is running on the latest technology. For more information, please visit https://WEnergySoftware.com.