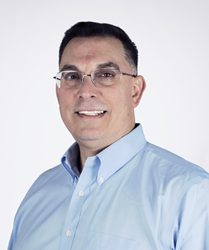 This appointment demonstrates our investment in exceptional talent to drive continued innovation and growth.
LANCASTER, Pa. (PRWEB) November 13, 2018
Regulatory compliance solutions provider Harbor Compliance is pleased to announce the appointment of Steven J. Coniglio, CPA, as Chief Financial Officer. Coniglio brings extensive experience in accounting and finance, strategic planning, and executive leadership to his new role with the company, which was named #370 on the 2018 Inc. 500 list of Fastest Growing Companies.
Coniglio began his career with PricewaterhouseCoopers, followed by more than two decades with financial services management company Administrators for the Professions (AFP), where he quickly rose through the ranks to become Treasurer and ultimately CFO. During his tenure, AFP changed ownership several times and transitioned from a private company to publicly-owned. Years later, Coniglio led a leveraged buyout to restore the company to private ownership once again.
Coniglio later moved on to share his expertise as an Interim CFO and consultant with diverse organizations, providing leadership and guidance in accounting, finance, mergers and acquisitions, and strategic planning, among other matters.
Coniglio's experience will be invaluable in steering Harbor Compliance through this period of rapid growth. "We're thrilled to bring Steve on board," said CEO Mike Montali. "His deep expertise in strategy and finance will be a tremendous asset to us as we continue to build the next global brand here in Lancaster."
"I'm excited to join Harbor Compliance at such a dynamic time in the company's development," Coniglio said. "This kind of growth brings unique challenges and opportunities, and I'm eager to help the company make the most of every opportunity and harness its full potential."
"We've grown exponentially by investing in exceptional people with specialized expertise in our industry verticals," Montali added. "As a result, we've been able to transform the way organizations manage their entities and licenses through cutting-edge technology, thought leadership, and unmatched service. This appointment demonstrates our investment in exceptional talent to drive continued innovation and growth."
Coniglio holds a B.B.A. in Accounting from Adelphi University and has served on a variety of corporate boards over the course of his career. Most recently, Coniglio served for more than three years as Board Chairman for Long Island Community Federal Credit Union, where he led and managed a strategic merger with Suffolk Federal Credit Union.
About Harbor Compliance
Founded by a team of government licensing specialists and technology trailblazers, Harbor Compliance is a leading provider of compliance solutions for organizations of all types and sizes. Since 2012, the company has helped more than 12,000 businesses and nonprofit organizations apply for, secure, and maintain licensing across all industries and activities. Its headquarters are located at 1830 Colonial Village Lane, Lancaster, PA. To learn more, visit harborcompliance.com or call 1-888-995-5895.