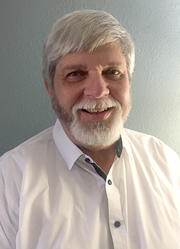 We are here to take the drudgery out of relocating or clearing an estate so you can move onto the next stage of your life and enjoy your time with your loved ones. We all lead such busy lives and time is precious – don't spend it packing boxes. - Steve Rollins
ALBANY, Ga. (PRWEB) August 04, 2020
Steve Rollins is pleased to announce the launch of his new senior-focused relocation and estate-clearing company, Caring Transitions of Albany Georgia.
Caring Transitions' specially-trained professionals handle decluttering, organizing, packing, moving, resettling, in-home estate sales and online auctions, home clean-outs, estate clearing and preparing homes for market. Caring Transitions of Albany Georgia serves Albany, Leesburg, Tifton, Dawson, Smithville, Leary, Milford, Baconton, Ashborn, TyTy, Warwick, Sylvester and the surrounding areas.
"Moving is always a challenge, but it gets harder the older you get. As a fellow senior and a single guy, even moving myself from my apartment to a larger house was difficult – my family is scattered across the country and it's hard to think about what you want to take, what you don't want to take, what you'll sell, what you'll donate, what your kids might want… At Caring Transitions, we want to be your partner in those situations. We are here to take the drudgery out of relocating or clearing an estate so you can move onto the next stage of your life and enjoy your time with your loved ones. We all lead such busy lives and time is precious – don't spend it packing boxes," Rollins said.
Caring Transitions' services are perfect for managing the many aspects of a senior move, including assisting with the process of downsizing to provide a safer living situation, as well as for busy families and people clearing out the home of a loved one who has moved into assisted care or passed away. All of Caring Transitions' services are customizable, so clients choose the solution that best fits their needs.
Rollins, who is a Senior Relocation and Transitions Specialist, started his career when he earned his bachelor's degree in mathematics from Iowa University in just two years and then earned his master's degree in mathematics from New Mexico Institute of Mining and Technology, had also served with the United States Air Force and the Army National Guard before taking a job for the Department of Defense, where he worked in analysis for weapons systems and aircraft survivability. After that, he was an operations research analyst for the United States Marine Corp. and eventually went to work for Amazon. Over the years, he also taught mathematics, statistics and scuba and owned two scuba shops. As he was considering his next steps, Rollins thought about his own experiences and realized he had an opportunity to make a difference.
"I was living in Georgia when I got a call from Portland – my mom was dying and my dad had late stage Alzheimer's disease. I had a little time I could take off work, so I took a week, flew to Portland and spent the week trying to arrange my mom's services and find my dad a place to live, since he couldn't be alone. The last thing I had time to do – or wanted to do – was clear out their house and get it ready for sale. I was grieving and it was an overwhelming situation and I'm so thankful I was able to find someone to help," Rollins said. "As I started thinking about opening my own business and I heard about Caring Transitions, I thought back to my own experience and realized this was an opportunity for me to help someone else going through the kind of transition my family was going through back then."
Caring Transitions of Albany Georgia, which is part of the national Caring Transitions franchise, is bonded and insured and all employees are background checked. For additional information, call 229-302-4395, email SRollins@CaringTransitions.com or visit http://www.caringtransitionsalbanygeorgia.com/.