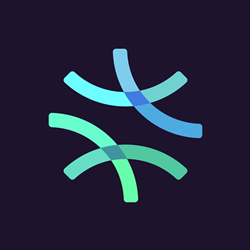 "Helping the community and giving kids a chance to succeed is incredibly gratifying. As the firm grows across the country, it allows me to make a bigger impact on the communities that helped make my business successful."
FORT LAUDERDALE, Fla. (PRWEB) March 26, 2019
StevenDouglas, a Search & Interim Resources firm founded in Miami in 1984, continues to expand across the country, receiving industry and community recognition. In its 35th Anniversary year, Founder & CEO Steve Sadaka is thriving in a highly-competitive environment, and has emerged as a leader, supporting both business and local communities.
On April 5, 2019, Steve Sadaka is being honored at the 2019 Diamond Anniversary Celebration as a Hall of Fame Laureate by Junior Achievement of South Florida for the significant impact he's had in the industry and community. Mr. Sadaka is also on the Board of the Jason Taylor Foundation, where he worked to establish the Reading Room and Loud As A Bomb Poetry Slam Programs, as well as raising funds for the Parkland Cares organization. In addition, Steve hosts fundraising events throughout the year, including the annual StevenDouglas Charity Golf Classic in May, and Smoke On the Water fundraiser every summer.
StevenDouglas sponsors events and initiatives to give back to both well-known organizations, such as the United Way, Big Brothers, Big Sisters, Make-A-Wish and the Joe DiMaggio Children's Hospital, as well as charities in the various communities the firm serves.
The recent awards, nominations and philanthropic endeavors highlight that StevenDouglas is truly making a difference. The firm is not only making a real impact in the local community, but also is making its mark in the recruiting industry on both the executive search and interim resources sides of the business. Since 2005, StevenDouglas has seen amazing growth with an over 1000% revenue increase, and the addition of 15 more offices around the U.S., including an established presence in Canada & Latin America.
"Helping the community and giving kids a chance to succeed is incredibly gratifying. As the firm grows across the country, it allows me to make a bigger impact on the communities that helped make my business successful. I couldn't do it without the amazing support I received from others as I've grown StevenDouglas over the last 35 years" said Mr. Sadaka.
Also, StevenDouglas continues to spotlight those making a positive impact in their respective industries and disciplines. For many years, the firm has partnered with the South Florida Business Journal to present the CFO and CIO Awards, and South Florida Business and Wealth with the HR Awards that profile individuals displaying excellence and innovation in their field.
About StevenDouglas: StevenDouglas, one of the nation's leading Search and Interim Resource firms, is a recognized leader in identifying and providing access to top talent and executives for companies since 1984.
The firm has been connecting premier candidates to their client base that spans an array of high-demand disciplines, and a broad range of industries. StevenDouglas is nationally known for search expertise in Finance & Accounting, Human Resource, Information Technology, Wealth Management, Operations, Sales & Marketing, Legal, Risk & Compliance; As well as providing interim resources and staffing for Information Technology, Finance & Accounting, and Human Resources.
StevenDouglas supports companies at any phase, including start-ups, emerging middle-market, and Fortune 500 companies. The firm also has established relationships and a successful track-record with private equity and venture capital firms, as well as family offices. It's one of the fastest growing recruiting firms in the U.S. with locations across the country, including a presence in Latin America & Canada.
https://www.stevendouglas.com/
MEDIA INQUIRIES:
Minda Moticker
minda@stevendouglas.com
954-385-8595
#######