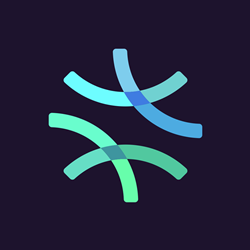 "We are very excited to open our first office in California and thrilled to have Brad Swisher join our leadership team," said President Matt Shore.
FORT LAUDERDALE, Fla. (PRWEB) April 10, 2019
StevenDouglas, a national recruiting firm founded in South Florida in 1984, continues to strengthen its Information Technology Division with its new office in San Diego, CA. The firm boasts over $50 million in revenue in 2018, and San Diego will be the eighth office opened by StevenDouglas in less than two years. A huge part of the firm's recent growth is attributed to Information Technology, offering clients both permanent placement and interim staffing across a range of specialties.
San Diego Regional EDC data reported that in 2017, more than one-third of San Diego's total VC investment - or $420 million - went to tech firms. Thanks to a combination of top-notch universities, world-renowned research institutes, and a trendy downtown area, a technology-driven expansion has taken place over the past two decades which has shaped San Diego, CA into the booming technology & innovation center it is today.
StevenDouglas decided on San Diego as its newest office location due to a combination of client demand as well as aligning with the firm's continued efforts to strengthen the scope and specialties of the firm's growing Technology division.
"We are very excited to open our first office in California and thrilled to have Brad Swisher join our leadership team," said President Matt Shore. He went on to say, "Given the robust job market and high demand for our services in southern California, it was important to hire a leader with Brad's expertise and deep connectivity in the business community."
In 2018, StevenDouglas grew its practice up and down the east coast with the acquisition of Tallience to expand the firm's IT Search & Staffing presence in the DC Metro area and added a new office in Atlanta. In addition, the firm made multiple key hires in New York and Florida that added recruiting and client service capabilities in niche areas such as Cybersecurity, Cloud and Data Analytics.
According to the Bureau of Labor Statistics the share of employment in tech jobs in San Diego was 8.4% of total employment in 2018, ranking 9th in the U.S., and almost double the 4.8% U.S. market average of tech as a proportion of total employment. These numbers only solidified the decision to invest in expansion into southern California.
Bradley Swisher, Managing Director of Technology Search in San Diego, brings many established relationships with top organizations in the IT marketplace throughout California. His specialties include Full Life Cycle IT recruitment, including contract and permanent placements of Software Developers, Programmers, Systems Engineers, Network Infrastructure Engineers, QA Testers, BSA, SA, DA, LSA, and Project Managers.
StevenDouglas San Diego Office address: 4660 La Jolla Village Drive, Suites 100 & 200, San Diego, CA 92122 (https://www.stevendouglas.com/who-we-are/locations/san-diego/)
About StevenDouglas:
StevenDouglas (https://www.stevendouglas.com/), one of the nation's leading Search and Interim Resource firms, is a recognized leader in identifying and providing access to top talent and executives for companies since 1984.
The firm has been connecting premier candidates to their client base that spans an array of high-demand disciplines, and a broad range of industries. StevenDouglas is nationally known for search expertise in Finance & Accounting, Human Resource, Information Technology, Wealth Management, Operations, Sales & Marketing, Legal, Risk & Compliance; As well as providing interim resources and staffing for Information Technology, Finance & Accounting, and Human Resources.
StevenDouglas supports companies at any phase, including start-ups, emerging middle-market, and Fortune 500 companies. The firm also has established relationships and a successful track-record with private equity and venture capital firms, as well as family offices. It's one of the fastest growing recruiting firms in the U.S. with locations across the country, including a presence in Latin America & Canada.
MEDIA INQUIRIES:
Minda Moticker
minda@stevendouglas.com
954-385-8595
#######