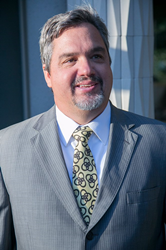 In this country, citizens have a right to be free from unlawful detentions and searches.
STOCKTON, Calif. (PRWEB) April 01, 2021
The Law Offices of Allen Sawyer announced today that Case # MAN-CR-FECOD-2020-0005925 in San Joaquin County Superior Court, involving a heroin transport charge against a client, was dismissed after California criminal defense attorney Allen Sawyer argued the legality of the traffic stop during which the drugs were discovered.
According to the August 25, 2020, Amended Complaint filed with the San Joaquin County Superior Court, Elizabeth C. was charged with two felony counts related to transporting/selling narcotics/a controlled substance, to-wit: heroin (HS.11352) and possession of narcotics/a controlled substance (HS.11351). As stated in the Minute Order, both felony counts were dismissed.
Sawyer argued that the traffic stop violated his client's Fourth Amendment rights in that Elizabeth C. had been unlawfully detained and her vehicle unlawfully searched. Judge Michael Coughlan disposed of both charges and closed the case.
By virtue of the dismissal, Elizabeth C. has avoided a 15-year sentence as well as any collateral consequences related to a felony plea. Sawyer said the victory came as a great relief for his client.
"In this country, citizens have a right to be free from unlawful detentions and searches," said Sawyer. "For my client, those rights were violated. We are glad the government conceded the issue."
About California Defense Attorney Allen Sawyer
With offices in Stockton, San Jose, and Sacramento, The Law Offices of Allen Sawyer comprise unparalleled attorney representation for a range of legal matters across the state. Additionally, Mr. Sawyer can be seen regularly on local television news, handling cases for politicians, celebrities, sports figures, and matters in the public eye.
Sawyer brings over 20 years of experience as a California attorney, including time spent as a prosecutor, to his California defense attorney practice. Misdemeanors and felonies, Allen Sawyer litigates California criminal defense cases including, but not limited to, the following categories:

His distinctive legal experience and his passionate dedication uniquely situate him to provide criminal defense to clients in Stockton, Sacramento, San Francisco, Northern California, Los Angeles, and San Diego. Mr. Sawyer fights for the rights of the accused. For more information or to schedule a consultation, please contact Allen Sawyer directly at (209) 645-0556, or visit the law firm website: https://www.allensawyer.com/.
Press release writing by WebSiteText and Proofreading Services by The Proofreaders