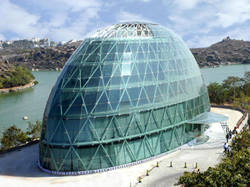 Equity research is still done in a surprisingly traditional way, and to date there has been little appetite to adopt emergent technologies.
LONDON (PRWEB) July 23, 2018
StockViews, the unconstrained equity research firm, has completed a round of funding led by Fuel Ventures. The capital will be used to accelerate StockViews' investment in AI technology and expand the analyst team. Tom Beevers, CEO and Co-founder, said, "We are excited to have Fuel on board and look forward to working with them during this next phase of the company's growth. This funding will help us to expand the number of in-depth investment ideas we make available to our growing client base."
Founded in 2015 by entrepreneur and investor Mark Pearson, Fuel Ventures is focused on bringing a unique approach to early stage investment. Fuel Ventures invests at the most lucrative early stages of companies that have exceptional growth potential and where substantial returns can be achieved. Mark Pearson, Managing Partner at Fuel Ventures, said, "We see a substantial opportunity for StockViews to disrupt the sell-side. Equity research is still done in a surprisingly traditional way, and to date there has been little appetite to adopt emergent technologies."
Sandeep Bathina, COO and Co-founder, added, "Our focus will be applying AI technology to identify mispriced securities in the mid-cap space. We are developing research tools to perform in-depth evaluation in support of our analysts." As part of the investment, StockViews will also open an engineering office in Hyderabad, India which will be dedicated to AI technology.
StockViews is also pleased to announce a new analyst hire, Jamie Fletcher, who joins from Sarasin & Partners. Additional hires are expected to be made in Q3 this year. The launch of StockViews research platform last year coincided with the adoption of MiFID II in January 2018, which forced asset managers in the UK to make important decisions about the size of research budgets and how those budgets would be allocated effectively.
StockViews analysts are unconstrained and focused purely on finding mispriced securities, representing a break from the traditional "coverage" model of the sell-side and its associated "maintenance research." Analysts are independent and incentivised largely on the performance of their recommendations, resulting in a close alignment of interests with clients.
About StockViews Ltd.:
StockViews produces rigorous, conclusion based equity research that results in actionable investment ideas for Asset Managers. It uses technology to facilitate interaction with analysts and enhance the value of the research to Asset Managers. The research is rated by its clients and the performance generated is measured against benchmarks. Every research note is evaluated through a scorecard that measures 16 data points across 4 categories (depth of research, scope of research, explanation of thesis and value to investors). Supporting financial models are constructed according to a consistent framework based on McKinsey valuation methodology.
StockViews is authorised and regulated by the Financial Conduct Authority (Reference number: 763770). Our offices are located at Level39, One Canada Square, Canary Wharf E14 5AB.