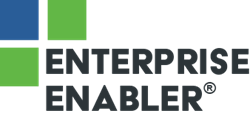 HOUSTON (PRWEB) October 03, 2018
We're excited to announce last week (September 27th, 2018) release of Enterprise Enabler® 10 (EE) and EE Data Freedom by Stone Bond Technologies; a leading provider in business data integration/Data Virtualization.
For the last several months, Stone Bond Technologies has been working on foundational changes to its current products and offerings. These two new editions are meant to empower both the technically savvy developer but also the day-to-day business users so everyone can work more efficiently and securely. Architectural adjustments ensure the highest speed processing across the system. These new agile integration platforms are designed to keep up with the rapid evolution of data management disciplines, so all designated users have access to the data as needed, either on-demand or in real-time. The goal is to decrease response time and be able to make informed business decisions quickly.
EE Data Freedom is a free Data Virtualization and Agile ETL™ offering. It is designed for the single-use cases and small businesses that have limited amounts of data. It's also a good way for those that are familiar with the term Data Virtualization but have not experienced it first-hand and are looking for additional training. EE Data Freedom licensing doesn't expire and is scalable to the enterprise solution (EE 10) if needed. It truly is a leaner version of EE10 without having to the commitment to the enterprise edition.

Incorporates Data Virtualization, Agile ETL, EAI, SOA and MDS in a single platform
No need to leave the environment to write custom code snippets
Automatically generate and host query-able virtual models (ODBC, JDBC, SOAP, REST, oData, ADO.Net, BDC/BCS, etc.)
Secure write-back to sources via the virtual model
100% metadata driven to facilitate changes over time
To learn more or to download EE Data Freedom please visit – stonebond.com/Enterprise-Enabler-Free
Please Tweet: @StoneBond announces the release of Enterprise Enabler® 10 w/ Fast #Virtualization #datafederation & unlimited query building. Take it for a test drive with EE Data Freedom
About Stone Bond Technologies
Stone Bond Technologies leads the way in Data Virtualization through products like Enterprise Enabler. We make an enterprise's data agile providing new capabilities and insights to the whole organization from the data scientists to the front-line business users. Stone Bond's customers have improved their efficiency and lowered their costs by relying on Stone Bond to deliver results.
About Enterprise Enabler®
Enterprise Enabler provides a superior alternative to the legacy data delivery process by creating logical views of data from the original source locations, eliminating much of the complexity created by data silos that proliferate across the enterprise. The result is a consistent interface regardless of data source or location, quickly putting the benefits of Agile ETL™ and Data Virtualization in the hand's developers and of business users.
For more details or to learn more about how Stone Bond can make an impact for you today at http://www.stonebond.com. Enterprise Enabler is a registered trademark of Stone Bond Technologies, L.P.