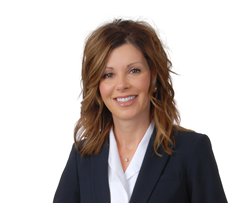 StoneGate Senior Living SVP Angela Norris and HealthTAC West will spotlight the critical role of technology in delivering safe, effective and compassionate senior care.
DANA POINT, Calif. (PRWEB) August 08, 2018
Presentation to address power of technology in lowering hospital readmissions at Senior Living News annual event
Angela Norris, senior vice president of StoneGate Senior Living, will be a featured speaker at Senior Living News' fifth annual HealthTAC West senior care industry conference, August 19-21 in Dana Point, CA. Ms. Norris will be part of the event's Executive Technology Panel, the "Getting Turned on to Technology" breakfast session, scheduled for Tuesday, August 21, 2018, Breakfast Session, 9 a.m.
"Delivering increasingly effective, compassionate care is the number one concern of the senior care, rehabilitation and assisted living industry," said Angela Norris, senior vice president of StoneGate Senior Living. "Having the opportunity to share how technology is positively impacting hospital readmissions and senior care with the professionals attending HealthTAC West is tremendously exciting."
Ms. Norris will examine the high physical, psychological costs of hospital readmissions, as well as the the estimated $17 billion price tag. She will discuss the technology innovations helping to more effectively care stakeholders connect, identify, monitor, and respond to health issues, and present a path to healthier patients and successful hospital discharges.
"Now in our fifth year, HealthTAC West is a vibrant event, attracting the industry's top executives and thought leaders," said Cheryl Slavinsky, publication editor and event chair. "We welcome the opportunity to share the industry knowledge of leaders such as StoneGate's Angela Norris, and other senior executives."
About HealthTAC West 2018
Senior Living's HealthTAC is an annual conference serving the senior and assisted living, memory care and skilled nursing and rehabilitation industry. It attracts executive-level decision makers from across the senior care industry and is a source of education and idea-sharing for all participants. For more information about the event, visit: https://healthtac.com
About StoneGate Senior Living, LLC
StoneGate Senior Living, LLC provides support services to senior living and care properties that offer skilled health care, assisted living, memory support and independent living locations in Colorado, Oklahoma, and Texas. Founded and led by a team of senior living industry veterans, StoneGate understands that careful attention to customer expectations is vital to the success of a senior living and care community. Learn more at http://www.StonegateSL.com.