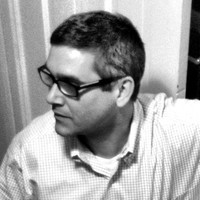 I joined Stoneside because I wanted to evangelize more than amazing solutions, I wanted to work with equally amazing people
DENVER (PRWEB) May 12, 2020
Stoneside Blinds & Shades, the fastest-growing custom window coverings company in the United States, is pleased to announce that David Behrens has been named the new Vice President of Sales.
Behrens joined Stoneside in February 2020. Previously, he was at DISH® Network, where he was the National Sales Manager for DISH® Fiber. During his 30-plus years in sales and real estate development, Behrens has focused on helping families transform their homes by creating warm and inviting spaces, and enhancing connectivity and smart home technology. He plans to continue that mission at Stoneside, where the company's goal is to transform 1 million homes.
"I love that we think big at Stoneside," Behrens says. "Each Monday, we start our team meeting by reflecting on this very goal. We are big on visualizing success here, and we believe we can manifest our mid- and long-term goals by visualizing them today and every day."
He adds that Stoneside's employees were one of the main reasons he took the job. "I joined Stoneside because I wanted to evangelize more than amazing solutions, I wanted to work with equally amazing people," he says. "I wanted to find a group of inspired and talented people who share similar values, visions, dreams, and, frankly, work ethic. I joined more than a company; I joined a family that happens to reside at the intersection where transformational solutions, inspirational leaders, and leading technologies collide."
For more information on Stoneside, visit stoneside.com.
About Stoneside:
Stoneside Blinds & Shades is the #1-rated full-service window covering company in America based on customer reviews. The Denver-based company's mission is to deliver a five-star, full-circle experience to its teammates, clients, and partners. Stoneside specializes in offering a wide selection of durable, high-quality window coverings that are all manufactured in America. With 86 locations in 10 states and the District of Columbia, Stoneside is the fastest-growing custom window covering company in America serving residential and commercial customers.
For more information, call 877-340-0158 or visit stoneside.com.