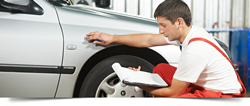 STONY PLAIN, Alberta (PRWEB) February 15, 2021
Stony Plain Chrysler is offering drivers a special discount on minor service appointments. Whether drivers want lube service, oil services or filter services, Stony Plain Chrysler is offering drivers a discount for $39.95 to get any of these minor services done.
The dealership is more than willing to assist drivers who do not drive a Jeep, Dodge, Ram, or Chrysler vehicle as well. They know that is what their inventory of vehicles consists of, but when it comes to service the team at Stony Plain Chrysler wants to help everyone and anyone they can.
This special discount is only available to be redeemed at the local Stony Plain Chrysler dealership, which is located in Stony Plain, Alberta. Drivers must present the coupon at the time of service for their vehicle. Other ways drivers can get access to the discount is by having it sent to their cellular device via text message or by sending it to a working email address.
To find out more information about what Stony Plain Chrysler has to offer to drivers in the greater Stony Plain area, drivers can visit their website at https://www.stonyplainchrysler.ca/ today. On their website, drivers can find more information about different service discounts being offered, vehicles in their inventory, or find information about how to contact a representative from Stony Plain Chrysler. Drivers who are looking to take advantage of this deal immediately can head to Stony Plain Chrysler today, as there is no appointment needed for minor service on vehicles.