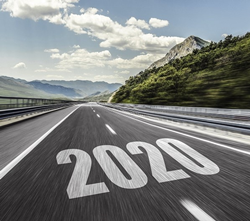 A fresh year presents the perfect opportunity to tighten security and run some much-needed maintenance.
HOBOKEN, N.J. (PRWEB) January 22, 2020
A NYC area technology consultant and managed services provider (MSP) urges readers to not abbreviate the year 2020 on important documents and to follow common sense steps to protect their business and technology in a new article on the eMazzanti Technologies website.
In addition to writing out the new year in full, the informative article advises business leaders to upgrade to Windows 10, update their password policy and ensure frequent, reliable backups. The author also recommends that readers install software and firmware security updates, check and refresh their websites and identify new privacy laws that may apply.
"A fresh year presents the perfect opportunity to tighten security and run some much-needed maintenance," stated Almi Dumi, CISO, eMazzanti Technologies. "So, don't abbreviate 2020 and protect your business with some common-sense tech tips."
Below are a few excerpts from the article, "Stop Abbreviating 2020 and Essential Tech Tips for the New Year."
Stop Abbreviating 2020
"Commit now to writing out all four digits of the year. Writing "20" instead of "2020" leaves the door open for fraudsters. For example, suppose you sign a credit contract with the date 1/27/20. A bad actor could change the date to 1/27/2019 and attempt to collect an additional year of payments."
Say a Final Good-bye to Windows 7
"Microsoft has now sunsetted its Windows 7 operating system. This means that, as of January 14, Microsoft no longer provides security updates and support for the product. Unfortunately, many businesses still have machines running Windows 7, leaving them extremely vulnerable to cyber attacks."
Check Your Compliance Status
"Important new data privacy laws take effect in California and New York in the first quarter of this year. Consequently, businesses can no longer afford to put privacy concerns on a back burner. Conduct an inventory of the privacy laws that apply to your industry, identify any gaps and begin implementing a compliance strategy."
Help to Implement Tech Tips for the New Year
eMazzanti Technologies has a team of experts ready to help business leaders incorporate these tech tips for the new year into their organizations. From tightening up security and privacy strategy to refreshing website design and digital marketing, they have business technology covered.
Have you read?
Gone Phishing: How to Be Safe from Personalized Spear Phishing Attacks
How to Spot Data Breach Warning Signs to Protect Your Business
About eMazzanti Technologies
eMazzanti's team of trained, certified IT experts rapidly deliver increased revenue growth, data security and productivity for clients ranging from law firms to high-end global retailers, providing advanced retail and payment technology, cloud and mobile solutions, multi-site implementations, 24×7 outsourced network management, remote monitoring and support.
eMazzanti has made the Inc. 5000 list eight consecutive years, is a 4X Microsoft Partner of the Year, the #1 ranked NYC area MSP and NJ Business of the Year! Contact: 1-866-362-9926, info@emazzanti.net or http://www.emazzanti.net Twitter: @emazzanti Facebook: Facebook.com/emazzantitechnologies.