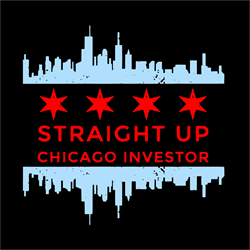 A huge thanks to all our guests for sharing their expertise and advice on our show. - Mark Ainley
ROSELLE, Ill. (PRWEB) November 04, 2021
Straight Up Chicago Investor (SUCI) celebrated its 100th episode with a live event on October 14 at Navigator Taproom in Chicago. More than 120 members of the Chicago Real Estate community attended the event, resulting in one of the best Chicago real estate networking events in recent memory. The live recording of the 100th episode drops on Thursday, November 4.
Hosts Tom Shallcross (Investor) and GC Realty & Development's Mark Ainley launched the podcast to highlight Chicago's diverse neighborhoods and investment trends. They focus exclusively on the Chicago real estate market, throwing in a little city trivia at the end of each show.
Since its launch in May 2020, the Straight Up Chicago Investor (SUCI) podcast has seen tremendous growth. It has more than 88,000 episode downloads, nearly 2,300 Facebook followers on its Straight Up Chicago Investor Club group, and has hosted more than 80 guests (some multiple times).
Guests have included realtors, bankers, attorneys, property managers, neighborhood community leaders, and fellow investors who specialize in real estate investment specifically in the Chicago area.
"A huge thanks to all our guests for sharing their expertise and advice on our show," Ainley said. "They brought the Chicago real estate investing market to life for our audience. We look forward to the next 100 episodes."
All of the Straight Up Chicago Investor Podcasts are available at https://www.straightupchicagoinvestor.com/ and can also be downloaded on iTunes, Google Play, Spotify, Stitcher, TuneIn, and the YouTube Channel Straight Up Chicago Investor Podcast.