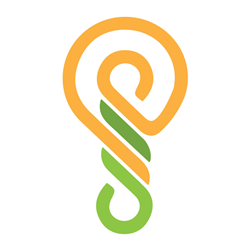 "The opioid abuse epidemic is ruthlessly taking a toll on the health and vitality of Americans," shared David Pope, PharmD, CDE, and Co-Founder of STRAND.
EVANS, Ga. (PRWEB) October 11, 2018
STRAND, the innovative market leader in developing and supporting clinical services for pharmacies, announced today that its STRAND® Platform has successfully developed and released their Opioid Risk Assessment (ORA) tool. The ORA tool is aimed at arming community pharmacists, payers, and other healthcare professionals with the right tools at the right time to identify, intervene, and prevent fatal opioid overdoses. This new development is an enhancement to the opioid education and prevention program launched in early 2018.
According to the latest from the National Safety Council, the opioid crisis is worsening. Over 42,000 Americans died of opioid overdose in 2016, and government and public health officials are scrambling to find effective ways to reverse this frightening trend. Pharmacists are on the front lines of the opioid abuse epidemic, providing key interventions at the time of fill, including education, naloxone dispensing, and more.
STRAND's ORA tool uses patent-pending technology to provide an in-depth risk assessment for each individual patient. The assessment can be integrated with any existing system or data warehouse. The ORA, by design, aims to lower the accidental overdose of opioids by providing powerful, evidence-based tools to healthcare professionals and payers to immediately take action based on multiple factors baed on the risk assessment factor. Data from the ORA can be tailored to fit specific outcomes and provides customized reports based on the needs of the target audience, including using social determinants as a determining factor. Targeted interventions developed within the ORA follow the gold standard SBIRT (Screening, Brief Intervention, Referral to Treatment) model, allowing pharmacists and other healthcare professionals to engage patients with evidence-based interventions.
"The opioid abuse epidemic is ruthlessly taking a toll on the health and vitality of Americans," shared David Pope, PharmD, CDE, and Co-Founder of STRAND. "Each of us play an an integral role in combatting this epidemic. At STRAND, we're taking a 'whatever-it-takes' approach, leveraging every potential tool we have to use as a catalyst for change. We'll continue to fight –by developing new tools and providing turnkey resources to the pharmacy space– until this epidemic is in the rear view mirror of the health of America."
The risk assessment tool, as well as proprietary interventions, are available via the STRAND® platform and through other pathways. The STRAND® Platform offers single sign-on integration with many of the industry's top pharmacy management systems –including ComputerRx, Rx30, and PioneerRx– allowing the pharmacist to engage patients within their current pharmacy workflow.
To find out more about the Opioid Risk Assessment tool, visit strandrx.com/opioidrisk.
About STRAND
Co-founded by a community pharmacist and a technology expert, Strand Clinical Technologies, developer of the STRAND® intervention platform and CPTV, is the U.S. market leader in helping pharmacists launch clinical services within their community. They support community pharmacists across the country in engaging patients with chronic disease, such as diabetes, through STRAND®, a wide-reaching intervention, documentation, and education platform capable of developing the new Pharmacist eCare plan. Their mission is to transform the community pharmacy marketplace by inspiring and empowering pharmacists to engage clinical pharmacy practice to improve both the health of their business and the health of their patients.