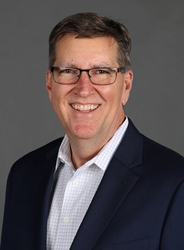 NEW YORK (PRWEB) September 24, 2020
Strategic Financial Solutions, a leading financial services firm that provides debt relief solutions for people in challenging financial situations, announced that Andy Beal has joined the company as its first Vice President of Interactive Product. Beal will be responsible for launching Strategic's Interactive division and creating innovative digital products that help educate and empower Americans financially.
"Andy's extensive experience in launching and scaling digital products is a huge asset to Strategic as we expand our product offering," said Ryan Sasson, CEO of Strategic Financial Solutions. "We are ecstatic to have a visionary leader, like Andy, in the digital space join our team. Andy's track record speaks for itself and I am excited to see how he helps Strategic become a category leader in a new vertical for us."
"My mission is designed to create new opportunities for Strategic to help even more people improve their financial futures through engaging and educational digital content and financial utilities," says Beal. "I love the mission and Strategic has the vision, values, and management systems needed to make our new Interactive Platforms business a big success."
In 2002, Andy Beal founded MaxPreps, and developed it into the leading online source for high school sports. MaxPreps provides rankings, stat leaderboards, schedules, and scores of high school teams and players throughout the United States. In 2007, MaxPreps was acquired by CBS Interactive where Andy stayed on as president. He is a graduate from California State University-Northridge with a degree in Political Science.
"The opportunity to launch a new line of business inside of such a rapidly growing company is incredibly exciting," says Beal. "Strategic has an incredibly strong management team, and a vibrant team culture all tied together by a set of core values that are aligned with my own."
About Strategic Financial Solutions
Strategic Financial Solutions is a leading financial services company that provides comprehensive debt relief solutions for people in difficult financial situations. Through its personalized, tailored approach that includes debt consolidation loans and debt resolution programs, Strategic Financial Solutions has successfully resolved more than $1 billion in debt, and funded loans, for over 100,000 clients. Strategic Financial Solutions has been named one of the fastest-growing companies in New York City twice by Crain's New York and has been recognized by INC. 500 as one of the fastest-growing private companies in the United States. Strategic ranked 21st in the Best Companies to Work for in New York State program and is a Certified Great Place to Work. More information can be found at http://stratfs.com.
Contact:
Gary Foodim
CMO
Office: (212) 810-4544
Email: gfoodim@stratfs.com