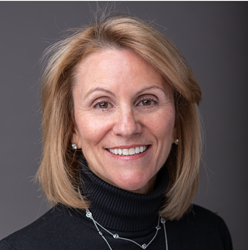 NEW YORK (PRWEB) February 01, 2021
Strategic Financial Solutions, a leading financial services firm that provides debt relief solutions for people in challenging financial situations, announced that Mary Lynn Clark ("ML") has joined the company as President. Mary Lynn will be responsible for all internal products at Strategic.
"At Strategic, we are firm believers in the concept of 'Right People, Right Seats,' and we spent a long time searching for the right person to fill our open President role. After meeting ML for the first time, we knew she was going to be the right leader to drive forward our purpose, values, and culture. With her extensive background in planning, product development, brand, and sales, ML will help strengthen our strategy team and bring strong leadership to Strategic."
ML is a veteran of the hospitality industry. Before joining Strategic, she spent more than 20 years with Marriot Vacations Worldwide, directing their global business innovations, product offerings, and customer development. While there, she built a culturally diverse, cross-functional teams that achieved transformational business imperatives and increased customer satisfaction.
"I couldn't be more excited to join such an amazing team and organization," said Clark. "My goal in leading this organization is to build on Strategic's already incredible achievements. Though the company has been in business for over 13 years, I felt the energy of a start-up in the conversations that I had with the Strategic Owners that I spoke with. I love the amazing culture that they built and am committed to being part of the Strategic family for a long time."
About Strategic Financial Solutions
Strategic Financial Solutions is a leading financial services company that provides comprehensive debt relief solutions for people in difficult financial situations. Through its personalized, tailored approach that includes debt consolidation loans and debt resolution programs, Strategic Financial Solutions has successfully resolved more than $1 billion in debt, and funded loans, for over 100,000 clients. Strategic Financial Solutions has been named one of the fastest-growing companies in New York City twice by Crain's New York and has been recognized by INC. 500 as one of the fastest-growing private companies in the United States. Strategic ranked 21st in the Best Companies to Work for in New York State program and is a Certified Great Place to Work. More information can be found at http://stratfs.com.
Contact:
Gary Foodim
CMO
Office: (212) 810-4544
Email: gfoodim@stratfs.com