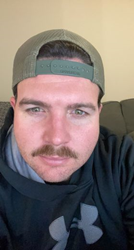 NEW YORK (PRWEB) December 16, 2020
Strategic Financial Solutions, a leading financial services firm that provides debt relief solutions for people in challenging financial situations, pledged to donate $50 for every employee-owner who participated in Movember. The Movember Foundation is the leading charity that is changing the face of men's health and its efforts continue to make a difference in the treatment of mental health and suicide prevention, prostate cancer, and testicular cancer. The foundation's goal is to reduce the number of men dying prematurely by 25% by 2030.
"I am proud to take part in Movember, and equally proud that my fellow employee-owners stepped up to support such a worthy initiative," said Alexander Carroll, Senior Product Manager. "To see so many of my Strategic Family, across almost every department, help support this incredible cause shows our commitment to helping our community. I was thrilled to be a part of it, and loved how my moustache looked as well!"
Over 35 employee-owners participated in the challenge which allowed Strategic to raise more than $1,800 for Movember. This money will be used to help fund the most innovative research on a local and global scale. Since 2003, The Movember Foundation has funded more than 1,250 men's health projects around the world with the goal to help men live happier, healthier, and longer lives.
"I'm incredibly proud of all of our employee-owners who participated in Movember," said CEO, Ryan Sasson. "Empathy and Integrity are two of our core values. Helping The Movember Foundation raise awareness of these important issues and assisting with prevention is absolutely gratifying. Our Strategic Family feels good helping others, and that was on display as we helped raise money for such a worthy cause."
This is the third year that Strategic raised money for The Movember Foundation. Strategic has raised nearly $10,000 for The Movember Foundation.
About Strategic Financial Solutions
Strategic Financial Solutions is a leading financial services company that provides comprehensive debt relief solutions for people in difficult financial situations. Through its personalized, tailored approach that includes debt consolidation loans and debt resolution programs, Strategic Financial Solutions has successfully resolved more than $1 billion in debt, and funded loans, for over 100,000 clients. Strategic Financial Solutions has been named one of the fastest-growing companies in New York City twice by Crain's New York and has been recognized by INC. 500 as one of the fastest-growing private companies in the United States. Strategic ranked 21st in the Best Companies to Work for in New York State program and is a Certified Great Place to Work. More information can be found at http://stratfs.com.
Contact:
Gary Foodim
CMO
Office: (212) 810-4544
Email: gfoodim@stratfs.com