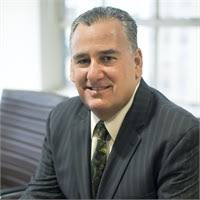 NAIFA is the premier professional association for insurance and financial professionals in the United States, and we have a duty to our members and future members to create a strategic plan that provides a high-quality member experience and positions NAIFA for success through 2025 and beyond
FALLS CHURCH, Va. (PRWEB) September 09, 2020
The National Association of Insurance and Financial Advisors (NAIFA) has created the NAIFA 2025 Strategic Planning Committee to develop a five-year plan for the association to build on the success of the NAIFA 20/20 Strategic Plan implemented in 2016. The new strategic plan will continue NAIFA's evolution into a fully modernized professional association.
Under NAIFA 20/20, NAIFA became an efficient, streamlined association consisting of a national headquarters, 53 state and territorial chapters, and 35 local chapters. The goal of NAIFA 20/20 and a continuing goal of the NAIFA 2025 Strategic Plan is to provide a consistent, high-quality membership experience to everyone who joins.
"NAIFA is poised to capitalize on the amazing transformation driven by the NAIFA 20/20 plan over the past several years, and we have assembled the perfect team of industry and association leaders and strategic thinkers to help chart our course for the next five years," said NAIFA CEO Kevin Mayeux. "NAIFA has grown into a nimble, forward-looking and fully modernized professional association. This puts us in the best position to serve the complex needs of our members, the greater community of agents and advisors, the insurance and financial services industry as a whole and the diverse communities of Main Street USA consumers who trust NAIFA members to provide critical financial products, services and guidance."
The committee consists of a cross section of NAIFA members and volunteer leaders as well as thought leaders from NAIFA's corporate and association partners. The group offers a broad range of knowledge and an impressive track record of success in the insurance and financial services industry and association management. Committee members also have a strong understanding of NAIFA members, their practice specialties and their dedication to serving Main Street USA families and small businesses.
"NAIFA is the premier professional association for insurance and financial professionals in the United States, and we have a duty to our members and future members to create a strategic plan that provides a high-quality member experience and positions NAIFA for success through 2025 and beyond," said NAIFA Secretary Larry Holzberg who chairs the committee. "We have assembled a great team to make the most of this opportunity and capitalize on the momentum created by NAIFA 20/20. I am also excited that we will be working with Raybourn Group International, and its President Leslie Murphy and Vice President, Association Strategies Mark McSweeney. Raybourn is a top association management consulting firm that will contribute innovative and results-oriented thinking to our planning process."
Members of the NAIFA 2025 Strategic Planning Committee:

Alex Abbenante, Regional Vice President, Equitable Advisors, Falls Church, VA
Kristin Alfheim, Managing Director, Retirement Dynamix (Futurity First), Appleton, WI
Tom Ashley, Chief Executive Officer, NAIFA-Florida, Tallahassee, FL
Diane Boyle, Senior Vice President of Government Relations, NAIFA, Falls Church, VA
Suzanne Carawan, Vice President of Marketing and Communications, NAIFA, Westerville, OH
Nicholas Cecere, Senior Vice President-USIS Distribution, Principal Financial Group, Des Moines, IA
Gaffar Chowdhury, Managing Director, First Financial Group (Guardian), Bethesda, MD
Paul Dougherty, Agent/Owner, State Farm Insurance Companies, Hyattsville, MD
Christopher Gandy, Founder and Chief Executive Officer, Midwest Legacy Group (OneAmerica), Lisle, IL
Michael Gerber, Chief Operating Officer and General Counsel, NAIFA, Falls Church, VA
Stephen Good, Director of Business Development, 1847 Financial (Penn Mutual), Boca Raton, FL
Clint Hinderaker, Senior Regional Managing Director, Principal Financial Group, Coralville, IA
Bryon Holz, Independent Advisor, Bryon Holz & Associates (SagePoint Financial), Brandon, FL
Lawrence Holzberg, Director of Insurance and Advanced Sales, Fortis Lux Financial (MassMutual), Melville, NY
Ryan Jewell, Brokerage Manager, Guardian Life & Pacific Advisors, Seattle, WA
Brock Jolly, Founding Partner, Veritas Financial (MassMutual), Tysons Corner, VA
Jill Judd, Agent/Owner, State Farm Insurance Companies, Capitola, CA
Dan Mangus, Vice President, Sales, Senior Marketing Specialists, Columbia, MO
Corey Mathews, Vice President of Member and Chapter Services, NAIFA, Tallahassee, FL
Kevin Mayeux, Chief Executive Officer, NAIFA, Falls Church, VA
Meghann McKenna, Owner and Financial Advisor, McKenna Financial (New York Life), Bozeman, MT
Thomas Michel, Managing Director, Michel Financial Group (Ohio National), Los Angeles, CA
Susan Neely, President and Chief Executive Officer, American Council of Life Insurers, Washington, DC
Danny O'Connell, Chief Executive Officer, Next Level Agency (Principal Financial Group), Addison, TX
Charles Olson, Chief Executive Officer, OCi Services, Omaha, NE
Kathleen Owings, Principal, Westbilt Financial Group, Colorado Springs, CO
John Richardson, Partner, Boundbrook Advisors, (MassMutual), Franklin, TN
Cammie Scott, President, CK Harp & Associates, Springdale, AR
Joseph Sparacio, Senior Vice President, MassMutual, Springfield, CT
Faisa Stafford, President and Chief Executive Officer, Life Happens, Arlington, VA
Brian Steiner, Vice President of Business Development and Strategic Partnerships, NAIFA, Falls Church, VA
Mimie Yoon-Lee, Assistant Vice President, Lincoln Financial Group, San Ramon, CA
The NAIFA 2025 Strategic Planning Committee will convene virtually during September 2020 to develop a draft strategic plan for review by the NAIFA Board of Trustees in October. Committee members will then present major elements of the plan in November and December during webinars for NAIFA members and other stakeholders. The committee will finalize the plan by the end of this year.
ABOUT NAIFA: Founded in 1890, NAIFA is the oldest, largest and most prestigious association representing the interests of financial services professionals from every Congressional district in the United States. Our mission – to advocate for a positive legislative and regulatory environment, enhance business and professional skills, and promote the ethical conduct of its members – is the reason NAIFA has consistently and resoundingly stood up for financial services professionals and called upon members to grow their knowledge while following the highest ethical standards in the industry.