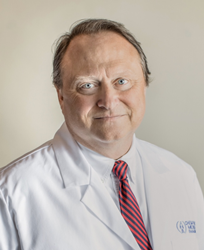 "Our practice is looking forward to the collaborative opportunities within Strategic Radiology to access best practices for business management and practice management. We also plan to participate in SR's group purchasing program and patient safety initiatives."
CHARLOTTE, N.C. (PRWEB) April 14, 2020
Chesapeake Medical Imaging (CMI), a 12-radiologist independent private practice with 13 outpatient imaging centers, has joined the Strategic Radiology coalition.
CMI is a full-service practice with an emphasis on cross-sectional imaging, particularly MRI. The practice has built a reputation for subspecialty expertise among referring physicians and for a high level of service to patients and clinicians.
"We are delighted to welcome Chesapeake Medical Imaging to our coalition of independent practices," said Arl Van Moore Jr, MD, FACR, CEO and chair, Strategic Radiology. "CMI is a highly regarded, entrepreneurial practice, and our first all-outpatient member group. We see a great deal of opportunity for collaboration with other SR groups in this important care arena, especially during the current challenging times."
The group was founded in 2001 by CMI president Mark D. Baganz, MD, and has grown under his leadership to earn a reputation for exceptional service in the health care communities it serves. CMI operates 13 outpatient imaging centers throughout Maryland's Chesapeake Bay region, from Annapolis to Nottingham.
"Our practice is looking forward to the collaborative opportunities within Strategic Radiology to access best practices for business management and practice management," said Dr. Baganz, CMI president. "We also look forward to participating in SR's group purchasing program and patient safety initiatives."
CMI imaging centers offer the full range of imaging services including CT, MRI, PET-CT, nuclear imaging, ultrasound, and women's imaging, with subspecialty interpretations provided by CMI radiologists. CMI is a registered amyloid PET site and participated in the Imaging Dementia—Evidence for Amyloid Scanning (IDEAS) study.
About Strategic Radiology
Strategic Radiology is a coalition of independent, private radiology practices, representing more than 1,100 radiologists. The coalition's goal is to achieve higher quality patient care and more cost-efficient delivery of medical imaging through an integrated approach of shared data and best practices, interchanging clinical expertise, and consolidating certain practice expenses. It operates the nation's first radiology-focused Patient Safety Organization listed by the Agency for Healthcare Research and Quality. http://www.StrategicRadiology.org.
SR Members:

Asheville Radiology Associates; Asheville, NC
Casper Medical Imaging and Outpatient Radiology; Casper, WY
Central Illinois Radiological Associates; Peoria, IL
Chesapeake Medical Imaging; Annapolis, MD
Diagnostic Imaging Northwest; Portland, OR
Gaston Radiology; Gastonia, NC
The Hill Medical Corporation; Pasadena, CA
Huron Valley Radiology; Ann Arbor, MI
Inland Imaging; Spokane, WA
Mecklenburg Radiology Associates; Charlotte, NC
Medical Center Radiology Group; Orlando, FL
Modesto Radiological Medical Group (MRMG); Modesto, CA
Mountain Medical Physician Specialists; Salt Lake City, UT
Naugatuck Valley Radiological Associates; Waterbury, CT
Northwest Radiology; Indianapolis, IN
Quantum Radiology; Atlanta, GA
Radiologic Medical Services; Iowa City, IA
Radiology Associates; Jeffersonville, IN
Radiology Associates of Macon; Macon, GA
Radiology Associates of North Texas; Dallas/Fort Worth, TX
Radiology Associates of Tallahassee; Tallahassee, FL
Rome Radiology Group; Rome, GA
Southeast Radiology, Ltd.; Glen Mills, PA
Tower Imaging Medical Group; Santa Monica, CA
United Imaging Consultants; Mission, KS
University Radiology; East Brunswick, NJ
X-Ray Consultants; South Bend, IN