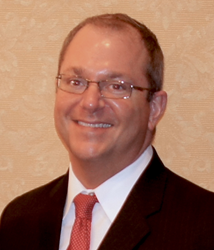 "We are looking forward to collaborating with other Strategic Radiology practices to enhance quality through membership in the SR Patient Safety Organization. We think active participation in SR can help equip future leaders for the challenges ahead."
MADISON, Wis. (PRWEB) November 26, 2018
The Strategic Radiology coalition of independent radiology practices welcomes its first Wisconsin member practice, the 24 physicians of Radiology Associates of Appleton (RAA).
"Radiology Associates of Appleton brings to Strategic Radiology a strong interest in quality improvement and leadership development," said Arl Van Moore Jr, MD, FACR, FSIR. "Both activities are central to the preservation of independent radiology and the future of our specialty."
"We are looking forward to collaborating with other Strategic Radiology practices to enhance quality through membership in the SR Patient Safety Organization," said Timothy A. Bernauer, MD, FACR, president of RAA. "We think active participation in SR can help equip future leaders for the challenges ahead."
Founded in 1968, the highly subspecialized practice spans all three specialties certified under the American Board of Radiology: diagnostic radiology, interventional radiology, and radiation oncology. Based in Appleton, WI, the practice serves five hospitals and two health systems in Wisconsin's Fox River Valley.
RAA's fellowship-trained radiologists provide a full range of subspecialized reading services, including interventional and neuroradiology, MSK, mammography, and body/cross-sectional imaging. The practice plays an active role in hospital quality and leadership initiatives.
Dr. Bernauer served as president of the Wisconsin Radiological Society in 2014 and is an active participant in the American College of Radiology's Radiology Leadership Institute.
About Strategic Radiology
Strategic Radiology is a coalition of 26 independent, private radiology practices, representing more than 1,100 radiologists. The coalition's goal is to achieve higher quality patient care and more cost-efficient delivery of medical imaging through an integrated approach of shared data and best practices, interchanging clinical expertise, and consolidating certain practice expenses. It operates the nation's only radiology-focused Patient Safety Organization listed by the Agency for Healthcare Research and Quality. http://www.StrategicRadiology.org.
SR Core Members:

Austin Radiological Association; Austin, TX
Central Illinois Radiological Associates; Peoria, IL
The Hill Medical Corporation, Pasadena, CA
Huron Valley Radiology; Ann Arbor, MI
Inland Imaging; Spokane, Washington State
Mountain Medical Physician Specialists; Salt Lake City, UT
Northwest Radiology; Indianapolis, IN
Quantum Radiology; Atlanta, GA
Radiology Associates of North Texas; Dallas/Fort Worth, TX
Radiology Ltd.; Tucson, AZ
University Radiology; East Brunswick, NJ
SR Affiliate Members:
Radiology Associates of Appleton; Appleton, WI
Casper Medical Imaging and Outpatient Radiology; Casper, WY
Medical Center Radiology Group; Orlando, FL
Minneapolis Radiology Associates; Minneapolis, MN
Modesto Radiological Medical Group (MRMG); Modesto, CA
Naugatuck Valley Radiology Associates; Waterbury, CT
Radiologic Medical Services; Iowa City, IA
Radiology Associates; Jeffersonville, IN
Radiology Associates, PA; Little Rock, AR
Radiology Associates of Macon; Macon, GA
Rome Radiology Group; Rome, GA
Southeast Radiology, Ltd.; Glen Mills, PA
Tower Medical Imaging Group; Santa Monica, CA
United Imaging Consultants, Mission, KS
X-Ray Consultants; South Bend, IN