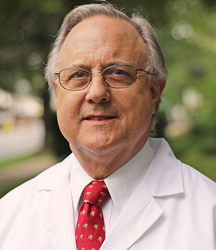 By collectively funding the SR–RSNA R&E Foundation grant, our member groups are helping to ensure that radiology continues to play a pivotal role in advancing the care of our patients for the next 18 years."
CHICAGO (PRWEB) November 11, 2020
The Strategic Radiology independent radiology practices have achieved their goal to fund an $800,000 grant to the Radiological Society of North America Research & Education Foundation for the purpose of underwriting 20 annual research grants.
"In achieving this goal, the SR membership demonstrates that independent, privately owned radiology practices can achieve great things if they work together," said Arl Van Moore Jr, MD, CEO and Chair, Strategic Radiology. "By collectively funding the SR–RSNA R&E Foundation grant, our member groups are helping to ensure that radiology continues to play a pivotal role in advancing the care of our patients for the next 18 years."
This year's grant was awarded to Julie Y. An, MD, a resident at University of California, San Diego, who will work with scientific advisor, Katherine J. Fowler, MD, and a multidisciplinary team to evaluate the feasibility and efficacy of low-cost and low-resource clinician-directed electronic clinical decision support alerts to improve compliance with hepatocellular carcinoma (HCC) imaging-based surveillance among high-risk patients. The $30,000 grant will enable Dr. An to devote 50% of her time to the project for one year.
"By generously supporting the research and education efforts of the 2020 grant recipients, Strategic Radiology joins with the R&E Foundation in advancing innovation and discovery that will ultimately translate into improved outcomes and patient care," said Thomas M. Grist, MD, Chair of the RSNA R&E Foundation Board of Trustees. "The Board of Trustees expresses its deepest appreciation for Strategic Radiology's commitment to our Foundation and is grateful for this critical, collaborative support during this unparalleled time for our specialty." The R&E Foundation Board of Trustees approved over $4 million in grant funding directed to 47 institutions in 2020.
"Dr. An's trial is well-timed, has the potential to benefit patients that all of our practices and hospital partners care for, and is in keeping with the quality assurance efforts that we strongly endorse," said Dr. Moore. "It is patient centric, and it's plausible that what the team learns could be applied to patients with other disease processes. Our member practices are grateful for the dedicated work of the RSNA R&E Foundation Board of Trustees on behalf of the specialty."
About Strategic Radiology
Strategic Radiology is a coalition of independent, private radiology practices, representing more than 1,300 radiologists. The coalition's goal is to achieve higher quality patient care and more cost-efficient delivery of medical imaging through an integrated approach of shared data and best practices, interchanging clinical expertise, and consolidating certain practice expenses. It operates the nation's first radiology-focused Patient Safety Organization listed by the Agency for Healthcare Research and Quality. http://www.StrategicRadiology.org.
About RSNA
RSNA is an association of radiologists, radiation oncologists, medical physicists and related scientists promoting excellence in patient care and healthcare delivery through education, research and technologic innovation. The Society is based in Oak Brook, Ill. (RSNA.org) The mission of the RSNA R&E Foundation is to improve patient care by supporting research and education in radiology and related scientific disciplines through funding grants and awards to individuals and institutions that will advance radiologic research, education, and practice. http://www.RSNA.org/Foundation
SR Members:

Asheville Radiology Associates; Asheville, NC
Casper Medical Imaging and Outpatient Radiology; Casper, WY
Central Illinois Radiological Associates; Peoria, IL
Chesapeake Medical Imaging; Annapolis, MD
Diagnostic Imaging Northwest; Portland, OR
Gaston Radiology; Gastonia, NC
The Hill Medical Corporation; Pasadena, CA
Huron Valley Radiology; Ann Arbor, MI
Inland Imaging; Spokane, WA
Mecklenburg Radiology Associates; Charlotte, NC
Medical Center Radiology Group; Orlando, FL
Modesto Radiological Medical Group (MRMG); Modesto, CA
Mountain Medical Physician Specialists; Salt Lake City, UT
Naugatuck Valley Radiological Associates; Waterbury, CT
Northwest Radiology; Indianapolis, IN
Quantum Radiology; Atlanta, GA
Radiologic Medical Services; Iowa City, IA
Radiology Associates; Jeffersonville, IN
Radiology Associates of Macon; Macon, GA
Radiology Associates of North Texas; Dallas/Fort Worth, TX
Radiology Associates of Richmond; Richmond, VA
Radiology Associates of Tallahassee; Tallahassee, FL
Rome Radiology Group; Rome, GA
Southeast Radiology, Ltd.; Glen Mills, PA
Tower Imaging Medical Group; Santa Monica, CA
Triad Radiology Associates; Winston-Salem, NC
United Imaging Consultants; Mission, KS
University Radiology; East Brunswick, NJ
X-Ray Consultants; South Bend, IN