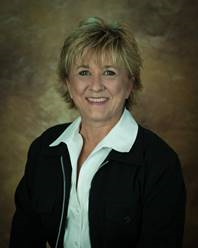 "I am excited to be working with Strategic Radiology and many of the nation's finest independent radiology groups. The reimbursement environment in radiology today requires diligence and discipline at every level of the revenue cycle chain."
ATLANTA (PRWEB) September 12, 2018
The Strategic Radiology coalition of independent radiology practices has recruited Sharon Fremer to lead an organization-wide revenue cycle optimization program aimed at identifying and driving best practices implementation for the improved financial viability of its individual members.
With extensive experience in reimbursement improvement and receivables reduction, Fremer has broad knowledge of all stages of revenue cycle management, including transcription, coding, billing, collections, account management, technology implementation, and patient communication.
She has served at the executive level for Precyse Solutions, Medaphis Physician Services, Cardinal Health, and RevenueMed, and was most recently engaged by Atlanta-based IPG, Inc, where she reduced receivables by 25% and implemented production metrics and technology enhancements. Her experience spans the health care provider environment, from physician practice to hospital environments.
"I am excited to be working with Strategic Radiology and many of the nation's finest independent radiology groups to further their mission to improve lives by creating superior radiology value," said Sharon Fremer, VP, Revenue Cycle Optimization, Strategic Radiology. "The reimbursement environment in radiology today requires diligence and discipline at every level of the revenue cycle chain."
Added Strategic Radiology COO Randal Roat: "The complexities of the medical revenue cycle process present a challenge to all of our members. Sharon brings commercial experience, management techniques, strategies, analytics and tools to SR members. Her credibity and respect in the RCM industry uniquely qualify her for this important role."
Initially, Fremer will work to capture, analyze, and share key indicators related to revenue cycle within the practices. Recommendations will be developed and implemented at the direction of each practice.
About Strategic Radiology
Strategic Radiology is a coalition of 25 independent, private radiology practices, representing more than 1,100 radiologists. The coalition's goal is to achieve higher quality patient care and more cost-efficient delivery of medical imaging through an integrated approach of shared data and best practices, interchanging clinical expertise, and consolidating certain practice expenses. It operates the nation's only radiology-focused Patient Safety Organization listed by the Agency for Healthcare Research and Quality. http://www.StrategicRadiology.org.
SR Core Members:

Austin Radiological Association; Austin, TX
Central Illinois Radiological Associates; Peoria, IL
Diversified Radiology; Denver, CO
The Hill Medical Corporation, Pasadena, CA
Huron Valley Radiology; Ann Arbor, MI
Inland Imaging; Spokane, Washington State
Mountain Medical Physician Specialists; Salt Lake City, UT
Northwest Radiology; Indianapolis, IN
Quantum Radiology; Atlanta, GA
Radiology Associates of North Texas; Dallas/Fort Worth, TX
Radiology Ltd.; Tucson, AZ
University Radiology; East Brunswick, NJ
SR Affiliate Members:

Casper Medical Imaging and Outpatient Radiology; Casper, WY
Medical Center Radiology Group; Orlando, FL
Minneapolis Radiology Associates; Minneapolis, MN
Modesto Radiological Medical Group (MRMG); Modesto, CA
Radiologic Medical Services; Iowa City, IA
Radiology Associates; Jeffersonville, IN
Radiology Associates, PA; Little Rock, AR
Radiology Associates of Macon; Macon, GA
Rome Radiology Group; Rome, GA
Southeast Radiology, Ltd.; Glen Mills, PA
Tower Imaging; Santa Monica, CA
United Imaging Consultants, Mission, KS
X-Ray Consultants; South Bend, IN