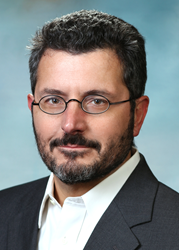 "We look forward to participating in Strategic Radiology's economies of scale and to working with like-minded groups to enhance our collective strategic position."—Michael Parsa, MD, President, United Imaging Consultants
KANSAS CITY, Kan. (PRWEB) August 09, 2018
United Imaging Consultants, a 29-radiologist private practice based in the Kansas City area, has joined the Strategic Radiology (SR) coalition of more than 1,100 private practice radiologists. UIC represents the coalition's first Kansas-based practice and growing presence in the nation's Heartland.
"We are pleased to welcome United Imaging Consultants to the Strategic Radiology coalition," said Arl Van Moore, Jr., MD, FACR, CEO and chair, SR. "SR continues to expand the services, opportunities and infrastructure we provide our members, and as our coalition grows, so does our ability to add value. The UIC physicians share our core values of quality and independence, and they are committed to working collaboratively on our patient-centered quality initiatives."
United Imaging Consultants was formed in 2000 when several smaller practices in the Kansas City metropolitan area merged to better serve their hospital partners. Today, the practice provides subspecialty interpretations and image-guided interventions for three health systems and multiple independent hospitals that serve communities across the region.
"United Imaging Consultants is focused on delivering the best possible radiology care to our patients and clinical partners, and we believe that ownership by the physicians working in the practice is the best way to accomplish this critical goal," said Michael Parsa, MD, president, UIC. "We look forward to participating in Strategic Radiology's economies of scale and to working with like-minded groups to enhance our collective strategic position."
UIC provides professional radiology leadership and services for three HCA Midwest hospitals, two Olathe Health System hospitals and two Prime hospitals in the Kansas City metro area, in addition to four independent hospitals in the region.
About Strategic Radiology
Strategic Radiology is a coalition of 24 private radiology practices, representing more than 1,100 radiologists. The coalition's goal is to achieve higher quality patient care and more cost-efficient delivery of medical imaging through an integrated approach of shared data and best practices, interchanging clinical expertise, and consolidating certain practice expenses. It operates the nation's only radiology-focused Patient Safety Organization listed by the Agency for Healthcare Research and Quality. http://www.StrategicRadiology.org.
SR Core Members:

Austin Radiological Association; Austin, TX
Central Illinois Radiological Associates; Peoria, IL
Diversified Radiology; Denver, CO
The Hill Medical Corporation, Pasadena, CA
Huron Valley Radiology; Ann Arbor, MI
Inland Imaging; Spokane, Washington State
Mountain Medical Physician Specialists; Salt Lake City, UT
Northwest Radiology; Indianapolis, IN
Quantum Radiology; Atlanta, GA
Radiology Associates of North Texas; Dallas/Fort Worth, TX
Radiology Ltd.; Tucson, AZ
University Radiology; East Brunswick, NJ
SR Affiliate Members:
Casper Medical Imaging and Outpatient Radiology; Casper, WY
Medical Center Radiology Group; Orlando, FL
Minneapolis Radiology Associates; Minneapolis, MN
Modesto Radiological Medical Group (MRMG); Modesto, CA
Radiologic Medical Services; Iowa City, IA
Radiology Associates; Jeffersonville, IN
Radiology Associates, PA; Little Rock, AR
Rome Radiology Group; Rome, GA
Southeast Radiology, Ltd.; Glen Mills, PA
Tower Imaging; Santa Monica, CA
United Imaging Consultants, Mission, KS
X-Ray Consultants; South Bend, IN