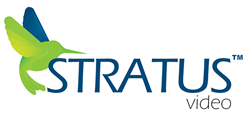 Telehealth services have previously been unavailable to the limited English proficiency population. Through Stratus Video's interoperability with Zoom, LEP patients can now receive equitable care.
CLEARWATER, Fla. (PRWEB) January 13, 2020
Stratus Video, an industry leader in innovative language services, announced today that they have teamed up with Zoom Video Communications, a video-first unified communications platform. The technology interop between Stratus Video and Zoom allows healthcare providers to add medically qualified interpreters to telehealth calls with patients who do not speak English. This program is up and running at Novant Health, a not-for-profit, integrated healthcare system that handles more than 200,000 LEP encounters annually. This communication solution will help Novant Health and other healthcare facilities across the nation to achieve health equity for their LEP patients.
The Stratus Video technology platform is encrypted and HIPAA compliant, making it a natural complement to Zoom's exemplary telehealth solution. The Zoom unified communications platform supports multi-party video calls, making it easy for Stratus Video interpreters to join and facilitate conversations between LEP patients and their healthcare providers. Telehealth helps to save time and effort, and reduces the risk of hospital-born infections that patients may be exposed to during follow-up visits. Telehealth services have previously been unavailable to the LEP population, but through this interoperability LEP patients can now reap the same telehealth benefits as English speaking patients.
"We were thrilled to roll out this integration across our hospitals and clinics," said Pedro Mendez, Director Corp Language and Cultural Services at Novant Health, "LEP patients deserve the same level of care that English speakers receive, and this partnership gets us one step closer to providing completely equitable care."
"We are excited to help bring telehealth services to the LEP population," said David Fetterolf, Stratus Video President.
To learn more about Stratus Video products and services, visit http://www.stratusvideo.com.
About Stratus Video
Stratus Video offers technology enabled access to its medically qualified/certified interpreters to improve patient safety and care across the care continuum. A suite of offerings including audio, video and geo-location mobile applications along with inter-operability to telehealth solutions, provides language access when and where it's needed. Led by a team of dedicated individuals, Stratus Video is committed to enabling Visual Connections and Vital Conversations. For more information, visit http://www.stratusvideo.com.