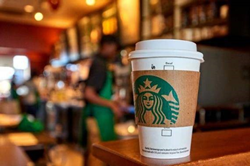 LONDON (PRWEB) May 28, 2020
Effective risk management is a key requirement for a major public company at any time. The current crisis, changing working patterns and the related economic challenges has raised the priority of this still further for every CFO.
But there are some systemic problems with current approaches to financial risk management. We have Sarbanes-Oxley which absorbs a lot of effort. But the challenge is not just compliance, but managing risk and enhancing operating efficiency and effectiveness across processes and systems in a dynamic, fast moving, often global, business.
Join Consider Solutions in discussion with Jennifer Gettmann, Director Global Financial Policies and Controls as we explore the Starbucks context, catalysts for change, strategy, approach and achievements in driving a new, streamlined, collaborative process for financial system and process control.
The live streamed webcast will take place at 4pm UK, 5pm Berlin, 11am New York, 8am Los Angeles on Thursday June 11th.
This session will share some crucial lessons and insights in current times for leaders in finance, controllership, IT/technology, risk management, internal control, business services, shared services and audit.
Starbucks, the largest coffeehouse in the world, is a $26bn global business headquartered in Seattle, with over 346,000 employees and 31,256 stores worldwide, is aiming to inspire and nurture the human spirit – one person, one cup and one neighbourhood at a time.
If you are unable to join the live session, please register as normal and you will receive a copy of the recording post-event.