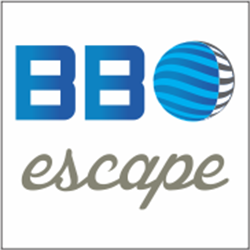 There is no cure for stress and there can't be any, but it can be managed by doing certain things on a daily basis.
Ottawa, ON (PRWEB) August 29, 2013
Stress can't be cured but can be managed. Stress is a part of life, and there are countless ways to manage stress. While many cost money, such as massages, workouts, etc, most of the time stress is not necessarily aligned to these solutions. The stress most feel is associated with the mind and for them to relax, they need some sort of mental stimulation. BBOescape.com is an ecosystem of various activities which can lead to a positive state of mind and reduce stress. The platform is categorized into 10 verticals and each has its way of relieving stress.
BBOEscape.com is more than a simple stress management platform. It is a well thought out social networking system which have the potential to form the most positive community in the internet. It is based on several concepts like laughing therapy, retail therapy, calm and focus, reading , learning, gaming, traveling etc., providing different levels of stress relief to the users and helping them in various ways. The platform is covered with social networking to better connect users. The algorithm used in the site suggests friends based on interest and similarities. "We have done a lot of research, met psychologist, surveyed users, read several books on stress and came out with an ecosystem which can definitely manage stress. There is no cure for stress and there can't be any, but it can be managed by doing certain things on a daily basis and that's how we formed bboescape. Every single vertical have its approach to manage stress For our read section, we curate exciting, happening, funny, trendy and positive things around the world everyday and we provide tips and platform to learn and to live a healthy lifestyle in our learn segment. Whereas, our calm and focus division aims to those who needs an instant stress reliever. Our goal is to bring the service offline in the near future. I am very excited for what we are going to offer in the coming years," said Harsha P. Deka, CEO & Founder of Myware Solutions Inc. "Currently, we are working on our travel section. Users can find the best vacation based on reviews and popularity. Our algorithm will then suggest you with vacation based on your interest," said Abhinav Mall, CTO of Myware Solutions Inc.
It is now time for you to escape your stress and be calm. Visit http://www.BBOescape.com and re-discover yourself.
About Myware Solutions Inc.
Myware Solutions Inc. is a Canada based IT service, enterprise and business solutions and web solutions company. BBOescape.com is a product of Myware Solutions Inc. Before BBOescape, Myware redefined bartering among university students by launching BarterBooksOnline, which aims to solve the problem for students by providing a social networking platform where students can exchange/barter textbooks for free. Myware is developing more products, within and outside of BBOescape and BarterBooksonline, and will be releasing them in the near future.