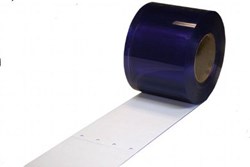 Ever since the introduction of the Bulk Rolls of Strip Door Material last summer, the product has taken off. Join the masses, learn about and order the Bulk Rolls of Strip Door Material
Saint Paul, Minnesota (PRWEB) September 23, 2013
It is that time of day again to announce A Plus Warehouse's product of the day. Picking a product of the day is a very difficult task. A Plus Warehouse has so many great items to choose from. The company also takes into consideration what section the product is coming from. A Plus Warehouse doesn't want one section of A Plus Warehouse to be over or under represented. As readers can see, A Plus Warehouse takes the task of picking a product of the day seriously. Of course, the product also needs to stand out from the crowd. Today's product of the day is the Bulk Rolls of Strip Door Material. According to Ed Stairman, president of A Plus Warehouse, "Ever since the introduction of the Bulk Rolls of Strip Door Material last summer, the product has taken off. Join the masses, learn about and order the Bulk Rolls of Strip Door Material."
As Ed mentioned, this product was introduced last summer. This product was introduced with other strip doors products including Personnel Strip Doors, Delivery Truck Strip Doors, Pest Shield Insect Barriers, Forklift Strip Doors, High Wind Strip Doors, and Bulk Rolls of Strip Door Material, today's product of the day. All of these items are great products. Customers love all of them. When ordering strip doors, customers must consider the thickness of the strip. Thicker strips are used for heavy equipment whereas thinner strips are used for personnel use.
It is now time to discuss Bulk Rolls of Strip Material. This item is in stock in a variety of sizes. A Plus Warehouse realizes that every customer has different needs when it comes to strip doors. A Plus Warehouse tries to accommodate all these needs. Bulk Rolls of Strip Material are also available precut and perforated for customer convenience. It works perfectly for most existing strip doors instillations. For more questions customers shouldn't hesitate to talk to friendly sales people at A Plus Warehouse. Typically the strips are used for foot traffic, but durarib strips are also available for heavier application. The strips are also available in low temp. Customers should order their Bulk Rolls of Strip Material or other strip doors today.
A Plus Warehouse is the operator of http://www.apluswhs.com and distributes materials handling and storage equipment nationwide and throughout Canada. The sales staff at A Plus Warehouse is available at 800-209-8798. A Plus Warehouse has been in constant operation since 1996.