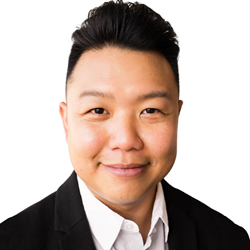 My desire is to establish Strive as a high-tech firm with a strong online presence. By partnering with Side, which offers robust marketing, technology, administrative, and legal support, I can develop and grow my brand proactively & efficiently
LOS ANGELES (PRWEB) January 07, 2021
Strive Real Estate today announced its partnership with Side, the only real estate brokerage that exclusively partners with high-performing agents, teams, and independent brokerages to transform them into boutique brands and businesses. The alliance will ensure that Strive Real Estate, on a mission to be digitally-centric on every level, is powered by the most advanced platform in the industry.
Strive was founded by Ling C. Beh, more commonly known as "The Agent L.C.," a tech-forward agent who has a reputation for his expertise in luxury homes and high-end commercial investment properties throughout Los Angeles. Consistently ranking in the top 1% of agents nationwide, Beh has a talent for unearthing desirable locations and underperforming properties with potential, and he is known for his enticing marketing campaigns. Strive focuses on Los Angeles, Long Beach, Pasadena, and the San Gabriel Valley.
Partnering with Side will ensure that Strive Real Estate remains at the cutting edge of the evolving real estate market while allowing its agents to continue delivering premium services to their clients. Strive Real Estate agents are fully supported by a one-of-a-kind premium brokerage platform, which provides transaction management, property marketing, lead generation, business growth opportunities, vendor management, and infrastructure solutions.
"My desire is to establish Strive as a high-tech firm with a strong online presence," said Beh. "By partnering with Side, which offers robust marketing, technology, administrative, and legal support, I can develop and grow my brand proactively and efficiently, which will lead to greater success for my clients and colleagues."
Side is led by experienced industry professionals and world-class engineers who develop technology designed to improve agent productivity and enhance the client experience. Based on its belief that homeownership is a fundamental human right, Side is on a mission to improve the public good by providing top-performing real estate agents, teams, and indie brokerages with the best system, support, service, experience, and results.
About Strive Real Estate
Strive Real Estate provides revolutionary services defined by professionalism, directness, and transparency. Whether assisting professionals and families in the buying or selling phase or investors and developers looking to build wealth through innovative projects, Strive Real Estate performs with excellence, preparing each client for a lifetime of success. Its careful, deliberate approach to each transaction is punctuated by a tech-driven and creative mindset. Strive Real Estate is based in Los Angeles. To learn more, visit striveteam.com.
About Side
Side transforms high-performing agents, teams, and independent brokerages into successful businesses and boutique brands that are 100% agent-owned. Side exclusively partners with the best agents, empowering them with proprietary technology and a premier support team so they can be more productive, grow their business, and focus on serving their clients. Side is headquartered in San Francisco. For more information, visit http://www.sideinc.com.