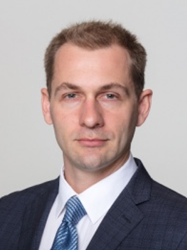 If enacted, this vital legislation will help ensure that minor infractions will no longer inflict unbalanced, life-long consequences, particularly on minority populations.
MIAMI (PRWEB) February 25, 2020
Stroleny Law, P.A, an award-winning Miami criminal law firm, today called on lawmakers to rewrite the outdated marijuana laws that are unfairly impacting minority populations in Florida. The firm emphasized the need for recreational marijuana use legislation to address the severe and lifelong impact that minor possession infractions have on people of color. For example, data from the Sentencing Project reveals that African Americans are 3.7 and Hispanics are 2.3 times more likely to be arrested for possession than their white counterparts.
Ultimately, the enforcement of minor infractions for marijuana use in Florida goes far beyond fines and jail times. Blanket enforcement, without taking into account the accused's circumstances and history, significantly impacts them throughout their lifetimes – from being able to access student financial aid to limiting employment options to impacting immigration status and more.
Medical marijuana has been legal in Florida since 2016. State legislators and industry groups are now seeking to legalize marijuana for recreational purposes. Republican State Senator Jeff Brandes has introduced legislation entitled "Availability of Marijuana for Adult Use" (SB 1860) that would go into effect in January 2021. If passed into law, the bill would legalize recreational marijuana within the state for those 21 years of age or older. The bill would also allow for a regulatory approach to governing the cultivation, processing and retail sales of marijuana from licensed Medical Marijuana Treatment Centers and expunge criminal records for simple possession offenders.
"We commend Senator Brandes for his introduction of legislation that will make recreational marijuana use legal for those over 21 years of age in the state of Florida," said Julian Stroleny, Principal at Stroleny Law, P.A. "If enacted, this vital legislation will help ensure that minor infractions will no longer inflict unbalanced, life-long consequences, particularly on minority populations."
Senator Brandes filed the new bill the same day Make it Legal Florida — the state's leading corporate backed campaign focused on legalizing recreational marijuana —proposed an amendment that failed to collect the required number of signatures to make it onto the 2020 ballot. Similar to Senator Brandes's proposed bill, the corporate-backed amendment would permit adults 21 years or older to possess, purchase, use, display and transport up to 2.5 ounces of marijuana for personal use. In addition, the amendment would permit Medical Marijuana Treatment Centers to sell, distribute or dispense marijuana as long as they provide efficient labeling and childproof packaging. Make it Legal Florida is currently continuing to collect signatures and looking toward the 2022 ballot.
Until Florida legalizes recreational marijuana, through ballot measure or legislative action, it is available for medicinal purposes only in the state. Qualifying patients must have permanent or temporary residency in Florida and be diagnosed by a certified physician with a range of qualifying conditions that include Cancer, HIV/AIDS and Multiple Sclerosis.
It is important to note that in 2014 and 2016 Julian Stroleny lectured at events across the state in support of the legalization of medical marijuana in Florida.
About Stroleny Law:
Stroleny Law, P.A. is an award-winning Miami criminal law firm that promises a former state prosecutor will handle every client case. Led by renowned criminal defense attorney and trusted advisor Julian Stroleny, the firm has overseen thousands of cases and works tirelessly to ensure the best possible results for clients. Stroleny Law understands potential clients may need a criminal defense attorney who is available after hours and offers free consultations 24 hours a day, seven days a week. This personalized service does not end at the consultation – Stroleny Law takes pride in its well-earned reputation for providing clients with an experience-oriented approach to all of its legal services. To learn more, please visit http://www.strolenylaw.com.