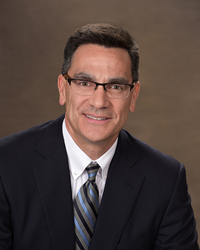 Structure Law Group is ideally suited toward my transactional and corporate practice and my personal value set
San Jose, CA (PRWEB) September 04, 2017
The Structure Law Group, LLP, is pleased to announce our new attorney, Clint Webb, has joined the firm's corporate and transactional teams. "Structure Law Group is ideally suited toward my transactional and corporate practice and my personal value set", said SLG attorney Clint Webb.
Clint Webb is a corporate and technology transactions attorney with a focus in life science, software and hardware-based technologies. Mr. Webb's corporate practice encompasses entity formation, corporate governance, equity compensation, debt and equity financing, M&A and SEC reporting. His transactional law practice includes technology licensing, software EULAs and service level agreements, collaborative research and development arrangements, clinical trial and manufacturing agreements.
Prior to joining Structure Law Group, Mr. Webb was associated with the international law firm Morrison & Foerster, LLP. He also served as corporate counsel at Symyx Technologies, Inc. and Ilypsa, Inc. (acquired by Amgen) and as General Counsel of publicly traded biotechnology companies Genelabs Technologies, Inc. (acquired by GlaxoSmithKline) and OXiGENE, Inc.
After fifteen years of increasingly senior legal roles, Mr. Webb assumed the role of Chief Operating Officer & Attorney with MK Enterprises, Inc., a privately held business conglomerate in San Francisco, California, owned by American inventor and entrepreneur Maurice Kanbar, founder of Skyy Vodka. In this role, Mr. Webb lead the disposition of ~3 million square feet of commercial, industrial and residential property and over 600 oil wells, was actively involved in the launch of the Blue Angel vodka brand and the sale of several non-core operating companies' assets, including the Tsar Nicolai caviar brand, and he lead numerous equity and debt investments.
"We are excited for Clint to join Structure Law Group's team and look forward to him serving our clients in today's dynamic business environment," said attorney Mark Figueiredo.
Mr. Webb is a year-round youth sports coach, an enthusiastic San Francisco Giants fan and a regular guest lecturer in the areas of corporate and securities laws at the U.C. Davis School of Law.
Clint Webb can be reached at:
Structure Law Group, LLP
408-441-7500
About Structure Law Group, LLP
Structure Law Group, LLP is a California business law firm with a national and international practice that provides legal services to companies of all sizes as well as individual entrepreneurs. SLG assists clients in all areas of corporate law including start-ups and financing, business litigation, merger and acquisitions, employment law, intellectual property, debtor and creditor rights and commercial real estate. SLG is comprised of a dedicated team of legal professionals who have a solid understanding of companies of all sizes as well as businesses and entrepreneurs. SLG is committed to providing exceptional client experiences through innovative and cost-effective legal services and solutions.
For more information about the firm please go to http://www.structurelaw.com, visit our blog at http://www.sanjosebusinesslawyersblog.com or contact us as shown below:
Krystle Warren
Structure Law Group, LLP
(408) 441-7500
kwarren(at)structurelaw(dot)com
http://www.structurelaw.com