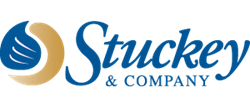 LAKE ST. LOUIS, Mo. (PRWEB) November 25, 2019
"We try to keep a pulse on our customers and make sure they have the platform to give us feedback about our products and services," said Dwight Stuckey, president & CEO of Stuckey & Company. Stuckey is one of the fastest growing specialty Managing General Agents and focuses on hard-to-get specialty insurance programs. "During our last round of agent surveys, we received confirmation from our clients that they need access to even more-competitive rates on professional liability policies and access to immediate quotes. We listened and we responded by formalizing a partnership with USLI, a leader in providing great rates and equally great service."
Two Ways to Get Instant Quotes with Stuckey & USLI
Stuckey said his company's agents now have two ways to get instant quotes—via telephone and online. Stuckey Agents can call 888-216-5839 and get immediate quotes on USLI professional liability policies. In order to quote online, agents can visit http://www.stuckey.com/mpl-overview and click the "Get an online quote" link.
"Our agents are busier than ever because their customers have higher service expectations than ever. We know immediate quotes translate to immediate business. We also know our agents have different preferences in how to get quotes," said Megan Peine, Professional Liability Underwriter at Stuckey. "Some prefer to call, while others would rather use a web application. That's why we invested in both. It's just another demonstration of the extra-mile Stuckey & Company is willing to go to make its agents more successful."
USLI is a Berkshire Hathaway Company that is A++ rated. They are committed to delivering well-designed products with unparalleled speed, service, and support. In addition to their innovative products, they provide a broad range of marketing assistance and access to their instant phone and web quoting platforms for appointed Stuckey & Company agents.
"Stuckey & Company has been working closely with USLI to make these products available to our agents. We now offer their Management Liability (D&O/EPLI), Professional Liability (E&O) and Cyber Liability products for over 200 classes of business." said Stuckey.
Professional Lines Product Highlights

Allied Health Care Professional and General Liability
Cyber Liability and Data Security
Insurance Agents and Brokers Professional Liability
Technology Professional Liability/Business Owners Package
Miscellaneous Professional Liability / Business Owners Package
Property Managers Professional Liability
Real Estate Agents Professional
Employment Practices Liability
EPLI for Medical Professionals
D&O/EPLI/Fiduciary For Non Profit Entities
D&O/EPLI/Fiduciary Liability For Private Companies
D&O/EPLI/Crime for Condo/Homeowner Associations
USLI's instant phone and web quoting is unique and extremely beneficial to the agent. The agents will be given a phone number that they can call Monday-Friday, 7am-8pm and Saturdays, 9am-1pm ET to speak with a Stuckey & Company-assigned USLI underwriter. The quotes will be ready by the time the agent gets off the phone. We can also set our agents up to quote these professional products online. The online quotes are either instant or referred to an underwriter and received within 3 hours.
About Stuckey & Company
Stuckey & Company is a specialty insurance provider based in Lake Saint Louis, Missouri. For 28 years, Stuckey has offered commercial, professional, and personal lines of insurance. With over 9,700 insurance agencies, 16,000 independent agents, and backed by A+XV Rated Insurance Carriers, Stuckey & Company has remained dedicated to our capable and growing agency network.