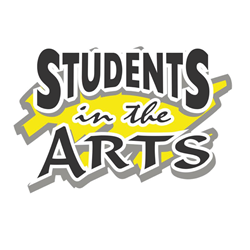 "Iowa Central appreciates the positive experiences that SITA Foundation provides to our community." Tom Beneke, Vice President of Enrollment Management & Student Development, Iowa Central.
FORT DODGE, Iowa (PRWEB) November 06, 2018
After 23 years of Recognizing K – College students in Fort Dodge and 12 years of Engaging 5-8th grade students in a growth experience, SITA Foundation is taking on a new initiative, Inspiration. "Creating My Story" is an innovative way of combining soft skills that employers are looking for, the schools embrace and that students need to develop to become better contributors to our society.
The 10 Soft Skills outlined in the book "Creating My Story" has been launched for 382 – 4th grade students in Manson and Fort Dodge Schools, public and parochial, 72 students in South Central Calhoun School District, 34 students in Pocahontas Public School and 82 in Carroll Kuemper Catholic School. These students are embarking on a Journey of discovering their strengths through journaling each day in class. The teachers will follow the curriculum set forth in the book provided free to them by SITA and written by Ann Halbur, President and Administrator of the foundation.
During the 10 weeks, students are given weekly rewards for completing the work, at the 5-week mark and at the completion of all 10 skills. Students will be able to keep the journal after all Pre, Post and Weekly Assessments are collected by SITA Foundation. "We need to assess the data and show how this project worked and what it accomplished to be able to continue in the future," stated Halbur.
A Key Focus for this Journaling Model is to be supportive of the "Every Student Succeeds Act" and create an innovative program that includes evidence-based intervention of soft skills for 4th graders. Students who want to excel in their studies and in the future become better critical thinkers and problem solvers for their employers and communities, will need to experience opportunities to apply these skills.
Within the school system, the classroom teacher introduces the skill the class is working on and gives 5-15 minutes consistently each day to journaling. When the students have Music and Art class that week, those teachers reiterate the importance and share with students how those skills apply to their class. The Librarians in each school also have a calendar so they can direct students toward additional learning when the opportunity arises.
Encouraging students in "Creating their Stories" also include positive, inspirational messages from "Students in the Arts" Alumni on each page. The students are not just learning how these skills apply to their lives, but these graduates are encouraging them in their choices to help create their future. Many of these high school graduates have also gone on to study at Iowa Central in Fort Dodge. SITA Foundation has a long history of support from Iowa Central and appreciates the continued partnership for the Inspirational Initiative. "Young students exposed to opportunities in this world of higher education - greatly benefit them as they go through their educational years. Iowa Central has worked with the Students in the Arts Program since 1996 and rewarded 135 local high school students with scholarships totaling over $70,000. During the 2017-2018 school year Iowa Central expanded the partnership by combining their resources with community partners to benefit over 50 - 5th and 6th grade students who engaged in local projects through the Doing the Arts initiative. Iowa Central appreciates the positive experiences that SITA Foundation provides to our community." Tom Beneke, Vice President of Enrollment Management & Student Development, Iowa Central.
The Inspirational initiative is a culmination of conversations and research from many sources and is highlighted in the book on a special page called "Contributors". No one person makes an impact of this magnitude without a team of people who together want to make a difference. Thankful to all the administrations, instructors, advisors, board members, Alumni and all who gave direction to this Dream.
Students In The Arts is a non-profit organization recognizing K- College Students in the Fort Dodge, Iowa area. Additional infornation about the organization can be found at http://www.studentsinthearts.org, calling 515-570-4974 and by email at studentsinthearts(at)gmail(dot)com. Follow the program on Students in the Arts on Facebook, Instagram, YouTube and Twitter