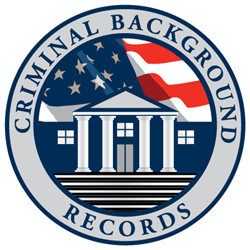 Recent ban-the-box actions within the college and university application system highlight an ongoing push to restrict the use of criminal history reports. A move that should alert HR personnel as well...
WALTHAM, Mass. (PRWEB) November 10, 2020
Students at Cleveland State University, and others across the country, are pushing campus leaders to alter and change admission applications to exclude the question of criminal history, an action similar to ban-the-box legislation in many municipalities and states. Adam Almeida, President and CEO of CriminalBackgroundRecords.com, states: "Recent actions on college campuses highlight the challenge criminal history inqueries have on any application and employers should always take note when the use of criminal history records are challenged; suggesting a best practice remains to work with a well-qualified third-party pre-employment background screening agency."
Students at Cleveland State University are pushing for changes in the use of criminal history records as part of the admission process. In 2018 a student led a ban-the-box campaign. Administrators took note. (1)
From Progressive.com on October 26, 2020:
Karen McCarthy, director of policy analysis at the National Association of Student Financial Aid Administrators explains that there is a great deal of momentum among college and university administrators to eliminate the question. "It seems arbitrary to many of the 3,000 institutions that are members of NASFAA to only ask about drug convictions since we do not try to capture other bad behaviors on the form. Overall, there is a big push to simplify the FAFSA."
This push has gained traction due to the 2019 introduction of the FAFSA Simplification Act [S. 2557], which was introduced in the Senate by Lamar Alexander [R-TN] and Doug Jones [D-Al]. Although the bill is still pending, McCarthy says that passage is likely. She also notes that the bill will reduce the number of FAFSA questions from 108 to no more than thirty and omit all reference to drug or other criminal conviction records. (2)
Almeida adds: "The legal use of criminal history records as part of a vetting process continues to be complex. Hiring managers should take note as ban-the-box policies continue to be reviewed and implemented across the country."
In Pennsylvania a similar push to ban-the-box is underway.
Lawmakers are taking under consideration to ban-the-box on admission documents for the public college system in Pennsylvania.
From the Post-Gazette on October 21, 2020:
The bipartisan bill, whose prime sponsors are Reps. Jason Ortitay, R-Washington/Allegheny, and Morgan Cephas, D-Philadelphia, comes amid a push nationally to rethink or "ban the box," referring to a box that must be checked by many college applicants. (3)
Almeida concludes: "Recent actions within the college and university system to ban-the-box highlight an ongoing push to restrict the use of Criminal History Reports. Subsequently, hiring managers and HR departments should take immediate note as ban-the-box legislation could eventually affect their vetting process too."
CriminalBackgroundRecords.com is a third-party employment screening company, an advocate of SHRM, a member in good standing with the PBSA (Professional Background Screening Association) and for over 17 years has maintained an A+ Rating with the BBB (Better Business Bureau). The company has highly trained operators well versed in the needs and requirements of companies and organizations large and small utilizing public records, such as criminal background records, as part of a hiring process. Assisting companies in maintaining full compliance under the law is a central tenet of all client relationships with CriminalBackgroundRecords.com.
Notes:
(1) progressive.org/dispatches/students-organize-ban-the-box-applications-bader-201026/
(2) ibid.
(3) post-gazette.com/news/education/2020/10/21/pennsylvania-Campus-crime-criminal-justice-reform-Pennsylvania-Ortitay-Cephas-public-colleges-universities/stories/202010210119