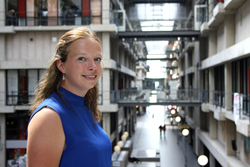 DURHAM, N.C. (PRWEB) August 08, 2018
A new study published in STEM CELLS, conducted by researchers at the University of Amsterdam, shows how mesenchymal stem cells (MSCs) have multiple immune modulatory properties that could benefit the treatment of sepsis. This study also examines the importance of how MSCs affect inflammatory responses in humans.
Sepsis is a complication caused by the body's overwhelming response to infection and can lead to organ failure. It is a major cause of morbidity and mortality worldwide. Despite the use of antibiotics and well-quipped intensive care facilities, sepsis kills about one in every four patients who contract it.
Studies done on animals have shown that treating sepsis with MSCs can reduce the mortality rate by as much as 73 percent. Whether humans might realize the same benefits remains a question. The University of Amsterdam research team sought to answer this.
Thirty-two healthy volunteers were each given a dose of lipopolysaccharide (LPS) to induce endotoxemia, a form of bacterial inflammation that exhibits some of the characteristics of sepsis and, thus, is used as a model for the condition. One hour earlier, each subject had also been given an infusion of either allogeneic adipose mesenchymal stem cells (ACSs), which are stem cells collected from fat tissue, or a placebo as a control. Those receiving the ASCs were divided into three groups, with each group receiving a consecutively higher dose of cells.
Desirée Perlee, a doctoral candidate in UA's Academic Medical Center, was senior author of the study. "The results showed that the ASCs were well tolerated and, at the highest dose tested, associated with time-dependent proinflammatory and anti-inflammatory effects, as well as mild pro-coagulant features," she reported.
"We realize that there is a limitation with the endotoxemia model. Although in a qualitative way it resembles responses seen in patients with sepsis, it differs in that sepsis-associated alterations are more severe and sustained, while in the endotoxemia model responses occur in a very rapid, short-lived and transient way. But despite these limitations, some of our findings confirm the earlier studies on animals," she said.
"These results may improve insight into the mechanism of action of MSC therapy in sepsis," she added. "We believe they show further testing of ASCs in actual sepsis patients is warranted."
Dr. Jan Nolta, Editor-in-Chief of STEM CELLS, said, "This novel clinical trial provides important insight into the mechanism of action of MSCs in inflammation and provides human safety data in support of treatment of sepsis using MSCs.
###
The full article, "Intravenous infusion of human adipose mesenchymal stem cells modifies the host response to lipopolysaccharide in humans: a randomized, single-blind, parallel group, placebo controlled trial," can be accessed at https://stemcellsjournals.onlinelibrary.wiley.com/doi/abs/10.1002/stem.2891
About the Journal: STEM CELLS, a peer reviewed journal published monthly, provides a forum for prompt publication of original investigative papers and concise reviews. The journal covers all aspects of stem cells: embryonic stem cells/induced pluripotent stem cells; tissue-specific stem cells; cancer stem cells; the stem cell niche; stem cell epigenetics, genomics and proteomics; and translational and clinical research. STEM CELLS is co-published by AlphaMed Press and Wiley.
About AlphaMed Press: Established in 1983, AlphaMed Press with offices in Durham, NC, San Francisco, CA, and Belfast, Northern Ireland, publishes three internationally renowned peer-reviewed journals with globally recognized editorial boards dedicated to advancing knowledge and education in their focused disciplines. STEM CELLS® (http://www.StemCells.com) is the world's first journal devoted to this fast paced field of research. THE ONCOLOGIST® (http://www.TheOncologist.com) is devoted to community and hospital-based oncologists and physicians entrusted with cancer patient care. STEM CELLS TRANSLATIONAL MEDICINE® (http://www.StemCellsTM.com) is dedicated to significantly advancing the clinical utilization of stem cell molecular and cellular biology. By bridging stem cell research and clinical trials, SCTM will help move applications of these critical investigations closer to accepted best practices.
About Wiley: Wiley, a global company, helps people and organizations develop the skills and knowledge they need to succeed. Our online scientific, technical, medical and scholarly journals, combined with our digital learning, assessment and certification solutions, help universities, learned societies, businesses, governments and individuals increase the academic and professional impact of their work. For more than 200 years, we have delivered consistent performance to our stakeholders. The company's website can be accessed at http://www.wiley.com.